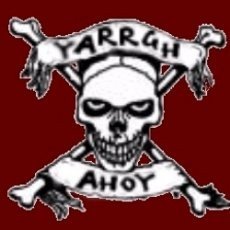 DSR Editor Rating
No Editor Review Available Yet.
Product No Longer Available.
Product Information
"Force 21" from Captain Jack is a 21-day training program that aims to help men put their game to the next level.
Force 21 isn't all about theories and rehashed techniques. This will be about the application of Captain Jack's newest technology to a man's game with him as a guide.
---
Experience Level(s):
Beginner
Learning Format:
Online Access
Release Date:
March 05, 2010
Product No Longer Available.
---
Feedback
If you have a question or problem, ask us:
Table of Contents/ List of Topics Covered:
- Action-Ideal Scene principle
- How to extrovert
- How to get rid of "stuck flows"
---
What You Get:
21 Days of training

Bonus Items:
- MSM Audio: The Only Real and Workable Definition of Alpha
- MSM Audio: Game Dynamics
- Framing Mastery Call #2: Sexual Framing Mastery
- Videos: Sticking Point Analysis Videos
- Audio: The Force21 pre-kick-off bonus call
- 3 teleconference audios on mp3
---
Guarantee / Terms:
N/A
User Reviews of Force 21
Most Helpful User Reviews
13 of 15 people found the following review helpful
"My Game Has Changed Completely"
Reviewed by
Karea
December 25, 2010
Background Since I usually post only on private forums, I'll first say a thing or two about myself to put this review in perspective. I've been a PUA for 7½ years, I talk to many of the famous guys behind the curtain and I'm very advanced, so the following is not some newbie fan boy hero worship review. I hit a plateau last month when I got 5 lays (and almost another 3) and I knew I'd have to get coaching from somebody who's better than me to go beyond that. It's no secret that many of the most famous guys such as Sinn , Future , etc. admit that CJ is one of the best in the game, if not THE best. I'll just say this much - there are not many people I'd pay to coach me at the level I'm at right now, but CJ is one of them. I first started talking to him on Mystery's Lounge in 2006, so I watched his path and saw him type up several LRs a week; now I finally decided to hire him.
Conference Calls I signed up to Force 21. It came with 4 bonus audios, one of which was CJ's ENTIRE gameplan - every single word he says in set, all his outer game. This alone was worth the price of admission to me. Second, there were 4 conference calls where he taught his new, cutting edge stuff, and how he now manages to get opened consistently (and thus now has more lays than opens). He also made sure to answer every question - he stays on the line for over 2 hours if necessary, he won't hang up before all questions are answered. Third, we had email access to CJ for about 6 weeks, which is where the true value of the program lies in my opinion (if you think you can get his stuff from "other sources", you're missing out on the best part and probably won't get the real value).
Email Access The funny thing is that I've been reading CJ's work for years now... I'm just not sure how I missed the DECISIVE stuff. It looks like it's the fluff between the lines if you don't know what to look for, and I don't know if I'd ever figured some of these things out myself. Talking to CJ one on one, emailing him my specific questions and sticking points and getting his feedback, picking the brain of the guy I personally consider to be one of the best, was invaluable. I'm on a bunch of advanced private forums and often when my sets went wrong, everybody was at a loss, but CJ usually had some enlightening input. Only yesterday, I opened (yet another) model in the mall, had her in my bed 30 minutes later and closed (so yes CJ's stuff works in daygame too). Now my bed is in pieces. I'll be sending CJ the bill for a new bed cause this is partly his fault. (:
Results Before CJ's coaching, I was good. Most my lays took about 3 hours. 6 or 7 times I'd been able to sleep with girls within 15 to 90 minutes of meeting them, in sober daygame . I was usually able to do that when girls were clearly into me from the get go or when they were throwing a sexual vibe that I was able to capitalize on, fast. After CJ's coaching I'm now able to CREATE this kind of sexual vibe out of thin air, and right after opening . My game has changed completely, my sets go entirely different now, I get girls to be all over me very quickly. As I said, I almost got 8 lays in March, but now things are a lot more effortless, and I'm only starting to implement all the inner game work we did in Force 21. The game is also more FUN now because I enjoy the sexual charge my sets have now a lot more than "conversation" and "being social". In fact I can see 15 lays a month being well possible now, which I used to think was reserved for hunks.
Bottom Line Having been in the game for this long, I've probably seen it all by now. All the products and gurus, the wannabes and the real deal guys. I think I wasted a lot of time on figuring out what's what and buying products that weren't necessarily the most useful. I also wasted a lot of time trying to get good by myself, which took a lot longer than would have been necessary with a good coach. I'll say if you just read CJ's entire archive and his blog (both free on |||||||||||||||||) you'll be able to trace his path from zero to hero and how he went from a dude who's invisible to women and doesn't approach anybody because of AA in 2004, to getting 8 lays in 1 year in 2005, to getting 8 lays per month in 2007, to his current level where he now has more lays than opens because he created a system to get approached consistently and usually closes most of the girls he interacts with.
Anybody could benefit from CJ's coaching in my opinion, whether you're a beginner or very advanced, whether you want a wife, a girl-friend, a harem, or tons of lays. In fact I signed up for his other program, Master Strategies Monthly, on the spot - simply cause his coaching is the best thing I believe I can do for my game. I'm confident I'll be able to reach CJ's level very soon with the coaching I'm getting from him.
-Karea.



Help other users find the most helpful reviews
Was this review helpful to you?
View Other Online Membership Programs