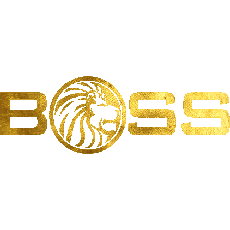 DSR Editor Rating
No Editor Review Available Yet.
Go to Product Site
Product Information
Created by RSD Madison from Real Social Dynamics, BOSS is designed to help men overcome challenges in their life. It aims to provide clarity as to the fear and pain holding you back and giving you the power and strength to conquer it. BOSS is about developing your inner game, thereby automatically affecting your outer game in a positive way.
BOSS includes pickup principles, fundamental truths of self-development, clearing explained infield, and is structured as a take action system. It aims to push you beyond your original perception game, increae your power as a man, and provide an in-depth understanding and internalization of core concepts, intricacies, and implementation. It installs primal instincts into your subconscious mind to control the aspects of game.
BOSS covers the different "angles" of being a man, including how to attract the hottest women, and developing the capacity to be aware of, control, and express your emotions with empathy.
The 'beginner' learns how to build a solid foundation for future good game to advance your learning curve, understand that failing is learning, and adapting a blueprint of good game.
The 'intermediate' learns how to break the pattern of "spinning your wheels" to make socializing and gaming enjoyable. It is intended to re-align you with your purpose and accelerate your results while eliminating social burnout, and amplifying your strengths.
The 'advanced' learns a new level to existing game to get excited about gaming again and that your skills are there to serve you. A consistency system is established to pinpoint what works, isolate it, and ensure its replication in the future. A framework for high-level game is provided as well as a high-level mentor to help take your game to the next level.
---
Skillsets:
Inner Game & Confidence
Experience Level(s):
Beginner
Intermediate
Advanced
Learning Format:
Online Access
Release Date:
October 31, 2016
Price:
$297.00 - $597.00
(depending on product format or options purchased)
---
Feedback
If you have a question or problem, ask us:
Table of Contents/ List of Topics Covered:
BOSS CORE: More than 7 hours of premium pickup content
- How to easily and quickly build lasting attraction
- Leveraging advanced group dynamics to your advantage
- Maintaining smooth execution no matter what "state" your in
- Using awareness and social acuity to benefit from the interaction
- Overcoming Obstacles, developing immunity to them, and shattering resistance

BOSS INFIELD: More than 3 hours of premium infield content
- Opening
- What to say
- Value-leveraging
- How to escalate
- Leading
- Venue-switching
- Pulling
- Closing

BOSS SELF-DEVELOPMENT PACKAGE: More than 10 hours of content
- Your rite of passage as a man
- Beliefs
- Goals
- Values
- Standards
- Truth
- Honor
- Ambition
- Execution

BOSS MISSIONS: More than 10 missions designed to advance you forward
- Game missions
- Physical missions
- Spiritual missions
- Emotional missions
- Self-Development missions

BOSS EXPERIENCES: High-impact long-term quests
- Understanding the high-level concepts at play within BOSS
- Going deep into the journey through your own personal quest

BOSS PRIVATE COMMUNITY:
- Private Community for support, advancement, and evolution

The BOSS Private Facebook Community
- Access to the community for sharing field reports, lay reports, and big takeaways

The BOSS Telegram Live Engagement Group
- Access to group allowing you to engage with you fellow members live
- Get feedback for sticking points, challenges, obstacles, and inspiration
---
What You Get:
Purchasing options include:

STANDARD $297
- Boss Core: 7 plus hours of pickup content
- Boss Infield: Over 3 hours of premium infield content
- Boss Self-Development Package: 10 plus hours of content
- Boss Missions
- Boss Experiences
- Boss Private Community
- Way of the Superior Boss
- Sticking Point Encyclopedia
- Avoid Flake Manifesto
- Exclusive VIP Webinar
- Super Secret Super-Bonus

ADVANCED $497
- Everything in the STANDARD plus:
- Boss Career Package
- Boss Fashion Package
- 3 Boss Live Teleconferences
- 2 Boss Millionaire Interviews

SUPREME $597
- Everything in the ADVANCED plus:
- Madison Hot Seat Golden Ticket
- Private Boss VIP Dinner

Bonus items include:

- The Way of the Superior Boss
- Sticking Point Encyclopedia
- Avoid Flake Manifesto
- Exclusive VIP Webinar
- Super Secret Super-Bonus
---
Guarantee / Terms:
30 Day Money Back Guarantee
User Reviews of BOSS
Most Helpful User Reviews
4 of 4 people found the following review helpful
"AMAZING"
Ease of Implementation
10.0
Packaging/ Customer Service
10.0
Reviewed by
Tom Johnson
November 04, 2016
A bit more structured then compared to the Social Blueprint. Not saying the social Blueprint is bad, it is just that it is more structured. Obviously there are things that will be added later which adds to the longevity of your buck. My two biggest things I was most interested in it, was the book list, and Madison's fashion tips to which there is an intro video there. Mind you he is not giving style advice, just base fashion tips on selecting cloths and how to build it up per ITEM. That is the key, also a big theme which is something I have been noticing more often in other public speakers on Male Improvement/Development. The focus on a Hero's Journey, there are many books that highlight this, and how there are stages, but Madison structured this program to in a sense mirror this.

Ultimately, the goal of Boss (From my point of view) is that, develop yourself into the magnet, instead of rubbing your nose on to it to become magnetic. I use that metaphor to better highlight what it is you will be working on. Instead of being the guy who chases, you create your social proof so that in a sense you roll into what Luke teaches, where you attract the women you want based off of the people you meet and ultimately the doors they open for you. I personally feel that if you do BOSS and afterwards roll right into Social Circle it would be the most optimum way of maximising the knowledge being gained.
Help other users find the most helpful reviews
Was this review helpful to you?
1 of 1 people found the following review helpful
"Become Naturally Attractive!!!!!!"
Ease of Implementation
10.0
Packaging/ Customer Service
10.0
Reviewed by
Josh Adam
November 04, 2016
My favourite part about the program was that the training applied to every person no matter the level they were at in the dating world. It really helped me learn what my own true needs were, and that allowed me to focus on those needs rather than just have my world revolve around "getting" girls. Madison also stresses on how we must train rather than learn, which means the exercises are effective for the long term.
Help other users find the most helpful reviews
Was this review helpful to you?
View Other Home Study Courses (Books, DVDs, CDs, MP3/ Video)