Sparks of Attraction Live Training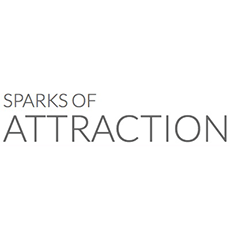 DSR Editor Rating
DSR does not provide Editor Reviews for Coaching & Mentoring.
Go to Coaching Site
Coaching Program Information
Note: This product has been renamed to Sparks of Attraction Live Coaching.
Sparks of Attraction Live Coaching is for men who want to give themselves the instinctive edge by shattering the bad habits, beliefs, and behaviors holding them back from awakening desire and excitement in women. It is also designed to help you command respect and admiration from other men.
Nick Sparks designed the training to:
- Give men the power to walk into, and handle, social situations
- Improve comfort and confidence levels in order to approach women without intimidation
- Give a man the ability to develop a solid, respectful bond with another guy within minutes
- Develop power and personal authority that generates respect from your boss, friends, and family
- Give you solid control over your own actions and emotions
The training includes pre-program exercises and a 4-day New York experience split between:
- Social training workshops: practicing key actions and "moves" in a safe classroom environment
- Real-world experience: pushing you beyond your comfort zone to experience new things
Extras include:
- Lifetime Coaching with access to core materials and exercises
- Full access to weekly conference calls and senior coaches
- Invitation to join the alumni community and steep discounts to all future coaching
- For the month following your clinic, submit weekly progress reports to receive personal feedback
Click on the "Go to Coaching Site" link for additional requirements and steps.
---
Skillsets:
Meeting Women
Attracting Women
Experience Level(s):
Beginner
Intermediate
Advanced
Learning Format:
Coaching & Mentoring
- Standard Bootcamp
Release Date:
April 01, 2012
No Price Made Available by Product Owner.
Contact Product Owner Directly.
Available in Following Cities:
Austin (US) • New York
---
Feedback
If you have a question or problem, ask us:
Table of Contents/ List of Topics Covered:
Thursday Evening: Approaching
- Brief overview and introductions
- The women that make your heart race
- How to eliminate your hesitation and kick-start your "social momentum"
- How to engage strangers and get consistently positive responses
- Discussion and drills leading to going out to the bars and into conversations
- Demonstrations and feedback to develop the ability to get great responses from beautiful women and 'alpha' men

Friday: Conversation
- Learn natural conversation instincts
- How to keep a conversation flowing
- How to turn a woman on so she fills the silences of your conversation
- How to flirt from a position of high status
- Social missions and drills, highlighting the sabotaging nervous habits that kill your desired interactions
- Your ability to prove mastery over the previous night's approaching instincts
- Breaking through your conversation barriers so women consistently show strong interest in you

"Sexy" Saturday Afternoon: Escalation
- Sexual drills with female instructors (two classroom sessions)
- How to get sexual with a woman without being inappropriate
- How to control the sexual tension and naturally go for the kiss
- Building dominant confidence

Putting It All Together Requirements
- Putting the training and techniques into practice in various locations throughout the city
- Demonstrations and feedback on your weak areas that need improvement

Saturday Night
- Heading to the bars for the final night to demonstrate mastery over approaching and conversation instincts

Sunday: Recap
- A brunch to celebrate and recap your progress

---
What You Get:
- Pre-program exercises
- 72-hour weekend, including 3 nights and one daytime session
- One month of followup coaching and lifetime support through alumni network
---
Guarantee / Terms:
Full money back guarantee with conditions.
User Reviews of Sparks of Attraction Live Training
9.6 out of 10 stars
Share your thoughts with other users:

Most Helpful User Reviews
View all user reviews
Other Top Rated Dating Coaching Bootcamps