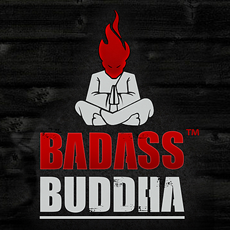 DSR Editor Rating
No Editor Review Available Yet.
Product No Longer Available.
Product Information
This program comes from the foundation of Tom Torero's London Daygame Model. It is intended as a take action approach in providing a more evolved structure that has been simplified and clarified.
The program aims to deal with persistence and neediness in knowing how to reconcile wanting a woman (the pull - Badass) with not needing a woman (the push - Buddha). It is designed to first teach you the Badass stage of developing alpha traits (persistence, to be direct, sexual, escalate fast, pull the trigger) and then go into the Buddha stage in developing dating life abundance.
---
Skillsets:
Inner Game & Confidence
Experience Level(s):
Beginner
Learning Format:
Online Access
Release Date:
August 01, 2014
Product No Longer Available.
---
Feedback
If you have a question or problem, ask us:
Table of Contents/ List of Topics Covered:
- Learn how to lead
- Daygame myths exposed
- Strong closing techniques
- Becoming socially dominant
- A cornerstone technique of Game
- Core seduction principles for 'Game'
- Daygame and dating techniques
- How to become the "Nice Bad Boy"
- Using verbal and non-verbal spikes to flirt
- The pitfalls of becoming a player
- Using improvisation to tell attractive stories
- How to make cold approaches warm
- The importance of male-female polarity
- How to daygame in different social settings
- How to learn the language of the "secret society"
- How to use approach anxiety to your advantage
- How to eliminate he most common daygame excuses
- Using a woman's reactions as your personal coach
- A statement to avoid being put into the friend zone
- Important "Badass Flames" and how to handle them
- Developing high self-esteem and core confidence
- How to amp up a woman's attraction when you meet her
- Daygaming in lover mode instead of as a provider
- Immersion into Torero's Daygame, dating, and lifestyle model
- Using eye contact to seduce women without them knowing it
- What to do when she brings up the boyfriend in conversation
- Torero hacks as taught in bootcamps / private coaching
- Knowing your Sexual Market Value and how to develop and deliver it
- How to apply the "hold the frame" principle to social situations
- The myth of "natural game" and becoming a "super natural" instead
- Physical game hack demonstrations to move from social to sexual
- Using daygame as therapy to overcome depression, anxiety, and stress
---
What You Get:
Online access
---
Guarantee / Terms:
NA
User Reviews of Badass Buddha
Most Helpful User Reviews
2 of 4 people found the following review helpful
"No big deal in teachings and techniques that make it special....!!!"
Ease of Implementation
3.0
Packaging/ Customer Service
5.0
Reviewed by
CRIS STUART
November 27, 2015
A rehash of what others PUA GURUs say and teach with different names. Not worth the time and the price. The so-called refractation he calls is simply the push-pull technique known by everyone in the community. He also mentions Mystery in his videos, which shows He stole some parts from Mystery and other gurus. The Badass Buddha has not in-field demonstrations and the information is passed the old way on powerpoint slideboard. Nothing we can say "Wowww This stuff is hot off the fire!!!" The usual run of the mill...
Help other users find the most helpful reviews
Was this review helpful to you?
View Other Home Study Courses (Books, DVDs, CDs, MP3/ Video)