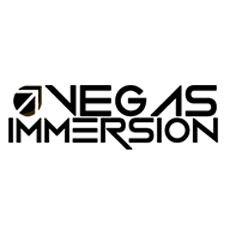 DSR Editor Rating
No Editor Review Available Yet.
Average User Rating
Go to Product Site
Product Information
Vegas Immersion is a long-term experiential training program designed to provide a wealth of gaming experience in a short period of time. It is a total immersive experience for rapid identity level transformation.
Depending on the purchase option, you will be living with RSD students and a RSD instructor as part of the mastermind group in accommodations close to the nightlife of the Las Vegas strip. Mastermind with other RSD Immersion program students, and wing each other.
The three main components include:
- A Mastermind Group of dedicated, passionate peers to master the necessary skills
- Living with an RSD executive instructor for personal, weekly, and infield instruction
- Living in the ideal party city – Las Vegas – to learn game
Bonuses include:
- Inner Game Mastery
- Understanding Female Psychology
- How To Sexualize Your Conversation
- Lifetime Pass To RSD World Summit and Winter Summit
---
Skillsets:
Meeting Women
Attracting Women
Learning Format:
Online Access
Release Date:
August 01, 2013
Price:
$850.00 - $2,000.00
(depending on product format or options purchased)
---
Feedback
If you have a question or problem, ask us:
Table of Contents/ List of Topics Covered:
- Learn how to perform Alchemy
- Eliminating negative thoughts
- How to cultivate a girl generating lifestyle
- Advanced concepts on the game in order to 'pull'
- Detailed instruction of the entire Pickup process
- Eliminate limiting beliefs and shortcomings
- How to radiate extreme levels of presence and fun
- A blueprint for pulling girls for one night stands
- Get a new abundant perspective on life and women
- Tools to quickly apply to a variety of dating situations
- Eliminate the victim mentality and become a man of action
- Break free of negative social conditioning to unlock your charisma
- Learn the skills to develop strong self belief in social situations
- Identify the X-FACTOR to becoming cool, suave, and seaworthy
- Learn to project an irresistible aura of confidence that women like
- Identify and fix inner issues that are limiting your success with women
- How to satisfy a woman's raw sexual cravings with your masculine intent
- Watch how the pros engage in day and night infield sexual debauchery
- Become an authentic man by eliminating limiting beliefs about yourself
- Eliminate approach anxiety and learn to approach women with confidence
- Learn behaviors that compel women to automatically and uncontrollably chase you
- How to enter and maintain a permanent state of confidence that women can't resist
- Develop the confidence to immediately take action to go after and get a woman
- How to motivate yourself with good emotions before going out and getting into "State"
- How to befriend exclusive venue bouncers so women think you're a celebrity
- Solidifying the foundations of your game and mastering your powers of attraction
- An explanation of why breaking rapport will increase women seeking your approval
- A 4-imensional understanding of cold approach pickup looks like and replicating it
- Gain an understanding about how veteran pickup masters think and behave around women
- Embedding highly attractive qualities into your psyche on a subconscious level
---
What You Get:
Depending upon product purchase option:

- 100+ hours of monthly training with RSD instructors, guest teachers, and coaches
- Includes seminar and in-field day-game and night-game experience
- Vegas Immersion mastermind group community-building activities
- Fully furnished accommodations walking distance to Las Vegas Strip
---
Guarantee / Terms:
Purchase options include:

- No Lodgings $1,500/month ($500 deposit)
- One Week $850/week ($200 deposit): Private Executive Suite
- One Month $2,000/month ($500 deposit): Private Executive Suite

The basic requirements are as follows:

- 21+ years old
- Long-term commitments (1)
- The finances or ability to work in Las Vegas

(1) The program organizers are looking for long-term applications first. Shorter weekly options are also available.

After meeting the basic requirements, a refundable deposit (2) is required to secure your place on the application list. You will then be contacted by RSD staff to confirm a start date and interview, and ensure you are an ideal candidate for program participation.

(2) After choosing a start date, your deposit is refundable until within 30 days of the start date, as it will be used to reserve and prepare your lodging.

User Reviews of Vegas Immersion
View Other Home Study Courses (Books, DVDs, CDs, MP3/ Video)