The Secrets of Body Language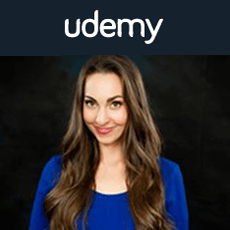 DSR Editor Rating
No Editor Review Available Yet.
Average User Rating
Go to The Secrets of Body La...
Product Information
This course teaches you how to improve your non-verbal communication through body language, thereby improving your everyday communication with others. It is designed to improve your behavior by learning how to read people's nonverbal behavior.
It addresses how we speak, with a review of the face, body, and how it expresses emotions. The course includes examples and practical tips.
---
Skillsets:
Inner Game & Confidence
Experience Level(s):
Beginner
Learning Format:
Online Access
Release Date:
May 01, 2013
---
Feedback
If you have a question or problem, ask us:
Table of Contents/ List of Topics Covered:
Section 1: Introduction
- Lecture 1: Introduction to the Course
- Lecture 2: Body Language Challenge
- Lecture 3: Materials for Secrets of Body Language
- Lecture 4: Why Is Nonverbal Behavior Important?
- Lecture 5: Science Based Body Language Research
- Quiz 1: Quick Check-In

Section 2: Foundations of Body Language
- Lecture 6: Foundations of Body Language
- Lecture 7: How the Brain Views the Body
- Quiz 2: Where Does Body Language Come From?

Section 3: The Face and Microexpressions
- Lecture 8: The Face and Microexpressions
- Lecture 9: Eye Behavior
- Lecture 10: Head Behavior
- Lecture 11: The Cycle of Body Language and Emotions
- Quiz 3: How much do you know about the face and nonverbal cues?

Section 4: The Body and Emotions
- Lecture 12: Nervous Body Language
- Lecture 13: Power Body Language
- Lecture 14: Positive Body Language
- Lecture 15: Rapport Building Body Language
- Lecture 16: Proxemics
- Lecture 17: Haptics
- Lecture 18: Emblems and Punctuators
- Quiz 4: How well do you know body language and emotions?

Section 5: Human Lie Detection and Body Language
- Lecture 19: Body Language and Lying
- Quiz 5: How does body language affect lying?

Section 6: Conclusion
- Lecture 20: Body Language Challenge Re-Visited
- Lecture 21: Bonus: Britney Spears
- Lecture 22: MORE BONUSES!
- Lecture 23: Conclusion
---
What You Get:
23+ lectures and 2 hours of video content
---
Guarantee / Terms:
30 Day Money Back Guarantee
User Reviews of The Secrets of Body Language
View Other Home Study Courses (Books, DVDs, CDs, MP3/ Video)