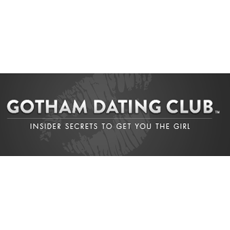 DSR Editor Rating
No Editor Review Available Yet.
Go to Silent Seduction
Product Information
This system is designed to show men how to seduce women with silence as the fastest way to sex, and into her heart. It offers unnoticeable body touching techniques to make a woman experience near-orgasm levels of pleasure and attraction towards you.
The system also explains:
- Why it turns women on so fast
- Why it works for most men who try it
- How to use it on a woman you know to get her into bed
Bonuses include:
- Silent Seduction Speed Guide
- Pleasure Map
- Underground Hookup Hotspots
- Sex Cave Blueprint
- 27 Signs She Wants to Fuck
- 3X Threesome System
- High Performance Sex System
---
Skillsets:
Masculine Sexuality & Sexual Skills
Experience Level(s):
Beginner
Learning Format:
Online Access
Release Date:
September 15, 2015
---
Feedback
If you have a question or problem, ask us:
Table of Contents/ List of Topics Covered:
Module 1: 7-minute to sex jump start
- Disconnection topics to avoid
- Seductive Handshake: a greeting to quickly turn a woman on
- A two-finger erotic touch technique to immediately turn women on
- A neck touching technique that makes women feel "weak in the knees" for you
- Four-word conversation starter to eliminate worries over talking to a woman
- A conversation reversal technique to get a woman to carry the entire conversation
- A body language power positioning technique to make her submissive and eager to please

Module 2: The next level of making a woman hornier for you
- Twelve locations for having spontaneous sex
- Touching a woman on her "subliminal orgasm" spots
- A phrase to get her to get her back to your place without resisting
- A series of areas you can touch so she imagines having sex with you
- "Magnetic mirroring" to make a woman feel closer and more relaxed around you
- How to make sure you are in the best seated position to access her pleasure points
- A Japanese technique applied to a method of making a woman feel pleasure in her body

Module 3: Advanced tactics and techniques
- Five phrases to put her in sexual overdrive
- Undressing techniques to get her naked fast
- A technique to overcome last-minute resistance from a woman
- Orgasm inducing powerful words used in combination with touching a woman
- The "Freudian Control" Index to touch in a way that conveys dominance and control

Module 4: Total sexual control
- How to get out of the friend zone and into her bedroom
- Adapting the system to seduce women of all major nationalities and cultures
- An advanced technique to seduce women that are unhappy in their relationships
- "Mature Man's Guide to Mastery" to help older guys learn more from the system
- Techniques for having sex with hot young college women, older women, and MILFS
---
What You Get:
Online access to system
---
Guarantee / Terms:
60 Day Money Back Guarantee
User Reviews of Silent Seduction
Most Helpful User Reviews
6 of 11 people found the following review helpful
"Gotham dating club"
Ease of Implementation
2.0
Packaging/ Customer Service
1.0
Reviewed by
siggy
November 20, 2015
No useful information.A few people have been sucked into the trial for $3.00 and tried to cancel membership only to have their account charged later the $33 instalments.Watch out!
Help other users find the most helpful reviews
Was this review helpful to you?
5 of 8 people found the following review helpful
"Hmmm..."
Ease of Implementation
2.0
Packaging/ Customer Service
10.0
Reviewed by
rakshasa
December 05, 2015
Jury's out. Interesting, curious premise. Difficult to implement because of the danger associated with violating social mores, customs, beliefs, and even possibly the law. I like the idea of it because, after all, women think about men and must surely want the attention this provides. But it strikes me as a do-or-die methodology. Do and succeed, or die trying.
Help other users find the most helpful reviews
Was this review helpful to you?
View Other Home Study Courses (Books, DVDs, CDs, MP3/ Video)