Meet And Attract The Woman Of Your Dreams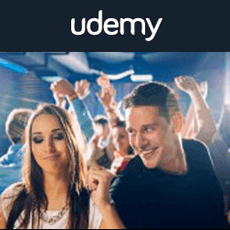 DSR Editor Rating
No Editor Review Available Yet.
Average User Rating
Go to Meet And Attract The W...
Product Information
This course is designed to teach men how to speak to beautiful women with 100% confidence. It shows you how to develop the charisma and confidence to date women you meet in various social situations.
Some of the areas covered include:
- How to get complimentary bottle service at elite clubs
- How to approach women and get them excited to talk to you
- How honesty is the differentiator to getting beautiful women to chase you
- Inner game workshops to prevent yourself from backing out of speaking to women
- A take action blueprint to transform your dating life and live the life of your dreams
Note: Men who have been studying social skills/improving with women for a long period of time will likely know a lot of the course content.
---
Skillsets:
Attracting Women
Experience Level(s):
Beginner
Learning Format:
Online Access
Release Date:
August 01, 2014
---
Feedback
If you have a question or problem, ask us:
Table of Contents/ List of Topics Covered:
Section 1: Intro
- Lecture 1: Welcome!
- Lecture 2: Intro
- Lecture 3: Course Overview
- Lecture 4: Being a Good Person

Section 2: Free Entry and VIP Service
- Lecture 5: Why Go To Clubs In The First Place
- Lecture 6: How Clubs REALLY Make Money
- Lecture 7: How To Get Into Clubs For Free
- Lecture 8: Hacking The Club Business Model For Free Bottle Service

Section 3: Body Language, Eye Contact, and Vibe
- Lecture 9: How To Kill It With Girls By Helping Your Buddies
- Lecture 10: How To Develop A Magnetic Energy
- Lecture 11: Get Badass Body Language

Section 4: In the Club
- Lecture 12: The Simplest And Best Way To Start Conversation
- Lecture 13: Habits To Be Awesome and Attractive
- Lecture 14: Filter For The Type Of Girl You Want
- Lecture 15: How To Set Boundaries And Take No Shit
- Lecture 16: Making The Kiss A Sure Thing

Section 5: Mission 1 - Intro and Initiating Conversations
- Lecture 17: Mission Intro 1
- Lecture 18: Initiating a Conversation
- Lecture 19: Inner Game - Start The Conversation, Be The Hero

Section 6: Mission 2 - Body language
- Lecture 20: Non Verbals 1
- Lecture 21: Non Verbals 2
- Lecture 22: Inner Game

Section 7: Mission 3 - Conversation and Role Plays
- Lecture 23: Role Plays
- Lecture 24: Inner Game

Section 8: Mission 4 - Standards
- Lecture 25: Have Standards
- Lecture 26: Inner Game

Section 9: Mission 5 - Kissing
- Lecture 27: Kissing
- Lecture 28: Inner Game

Section 10: Wrap Up
- Lecture 29: Conclusion

Section 11: Other Resources
- Lecture 30: Anti Pick Up Line
- Lecture 31: Fashion
---
What You Get:
31 lectures and 5 hours of video content
---
Guarantee / Terms:
30 Day Money Back Guarantee
User Reviews of Meet And Attract The Woman Of Your Dreams
View Other Home Study Courses (Books, DVDs, CDs, MP3/ Video)