Command and Control: Ejaculation Domination System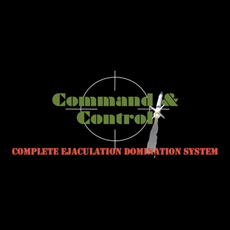 DSR Editor Rating
No Editor Review Available Yet.
Go to Command and Control: E...
Product Information
This eCourse designed to help men last longer in bed and helping those men who have problems with premature ejaculation. It teaches you how control ejaculations and train yourself to have multiple orgasms.
The program includes:
- Exercises for building control over the mental aspects of learning to last longer
- Exercises for building the body control necessary to last longer
- System for eliminating severe cases of premature ejaculation
- System for having male multiple orgasms without losing your erection
---
Skillsets:
Masculine Sexuality & Sexual Skills
Learning Format:
Download (Audio)
Download (Video)
Online Access
Release Date:
January 01, 2008
---
Feedback
If you have a question or problem, ask us:
Table of Contents/ List of Topics Covered:
- How to have multiple orgasms
- How to cure premature ejaculation
- Techniques for lasting longer
- Extending your orgasms so they last longer
- How to be a more passionate and engaged lover
- Maintaining your sexual health as you age
- The next level of "Somatic Feedback"
- The biology of the non-ejaculatory orgasm
- How to manage a woman's emotions
- How to develop iron-clad sexual confidence
- Delaying your ejaculation when it is about to happen
- How to quickly renew your energy after draining sex
- How to increase the volume and power of your ejaculations
- Training to separate your orgasm from the ejaculation reflex
- Information and research concerning sexually enhancing drugs
- The best sex positions for a lasting, wild, multiple orgasm experience
- Exercises to improve your stamina and maintain a stronger erection
- Tantra, Taoist Sex Practices, and sexual shamanism techniques
- Moving sexual energy through your body and into your partner's body
- How younger guys can balance their sexual energy without ejaculating too soon
- How older guys can restore the power and hardness of erections they used to have
- Nutritional information concerning the foods and supplements that boost sexual power
- Breathing exercises, relaxation techniques, energetic techniques, and massage techniques


---
What You Get:
- 3 Weeks Of eCourse Materials
- 4 Audio Coaching Classes
- Downloads, worksheets, checklists, and videos
---
Guarantee / Terms:
60 Day Money Back Guarantee
User Reviews of Command and Control: Ejaculation Domination System
Most Helpful User Reviews
5 of 6 people found the following review helpful
"Thorough Quality Instruction"
Ease of Implementation
8.0
Packaging/ Customer Service
10.0
Reviewed by
A Hammer
July 20, 2011
No ejaculatory orgasm is the holy grail of being an awesome lover. It gives you the stamina to really please your woman and you remain charged with passion. But its not easy to do. Before finding Alex's info I read Multi Orgasimic Man 3 times and Multi Orgasimic Couple and some other stuff online but I just got more confused and insecure. Alex laid out real world exercises that I could do to strengthen by sexual body to perform better. Everyone knows about PC contraction exercises, Kiegles. But Control and Command had a completely different take. Its not just about strength its about gaining control like playing an instrument. His material on our different PC was revolutionary to me and I have never heard about it before or sense. Thanks to Command and Control I can stop from cuming and still have an orgasm. I give 8 stars for effectiveness because well sometimes I'm lazy.

Help other users find the most helpful reviews
Was this review helpful to you?
1 of 1 people found the following review helpful
"Not worth it"
Ease of Implementation
8.0
Packaging/ Customer Service
5.0
Reviewed by
Beware
October 17, 2018
TL;DR
Just get the book "The Multi-Orgasmic Man". This 'system' or 'program' offers very little you won't find in that book and I think the book is better.

I don't usually leave reviews, because... I guess I'm lazy. But I wanted to on this because I want to give at least one other guy out there some insight.

I've been following Alex Allman for a while and he does have some useful insights, so I decided to give this program a go. I was dissappointed. I read "The Multi-Orgasmic Man" over ten years ago (2005) and yeah, the techniques do work and did help me. I got a bit slack in recent years and stopped practicing (I
developed enough control for it not to be a big problem anymore), but I've decided to pick it up again while I'm between girlfriends so I don't get rusty. Unsurprisingly not having sex for a while doesn't do your longevity any favours when you get back to it with a new girl that you're excited about.

I saw this on sale and thought maybe I could pick up a few things. I don't know where Alex got his 'system', but it's remarkably similar to what's in the book. Not making any accusations, because I have no evidence of any wrongdoing, but I remember the concepts covered in the book (it did work and I still use it, so it's stayed with me, even over ten years on), and everything covered in this program felt familiar. There was nothing here I didn't know already and I'm not pretending to be an expert.

It's also quite shallow and doesn't feel like quality to me. You get a couple hours worth of video (picture a low res powerpoint-like presentation with a guy talking over it), but there's too much nonsense without getting to the point, and when he does get to the point of what to actually do, it's not really explained with much detail. Probably because there's really not much to it. Kegel exercises, practice lasting longer by edging, think about other things, etc etc. I'm being a little reductive, but this program could really be a lot more concise. It's also not organized very well. You end up with a loose pile of videos and mp3 and pdfs with tips and tricks and what not, but it's mostly not that cohesive. The other stuff feels a lot like bloat to try and bulk up the program and justify the price.

Full disclosure I bought this on sale. For the love of god don't pay $150 for this. It's so not worth it when the book is $15.

Summary
Does this stuff work? Yes it did for me. It's reasonably practical to do and results don't take too long.
Would you recommend it? No. Get "The Multi-Orgasmic Man", it's much cheaper, the information within is conveyed better, and it's been around for over a decade now. At $15 you really have very little to lose. If you're not feeling the book, then you can always shell out for this after and see if it's any better.

Also I don't understand the other review that says after reading that book 3 times he was confused. To each their own I guess, but I didn't find it the least bit confusing. It says all the same stuff and more, just in a bit more of a bookish kind of way. Yes Alex gives it from a different perspective, but it's really not that complicated.
Help other users find the most helpful reviews
Was this review helpful to you?
View Other Home Study Courses (Books, DVDs, CDs, MP3/ Video)