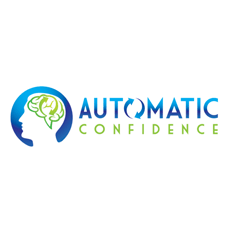 DSR Editor Rating
No Editor Review Available Yet.
Go to Automatic Confidence
Product Information
This program shows men how to build the confidence that compels women to chase and demand sex from them. It is designed to plant the thoughts, habits, and confidence of successful ladies men into your subconscious, thereby eliminating fear and self-doubt around women.
Bonuses include:
- Friend Zone to Sex Zone
- X-Ray Vision
- Facebook Seduction
- Only You
- The Online Attraction Formula
- Speaking Womanese
- Tinder Secrets
- The Hookup Handbook
- Text Game Mastery
---
Skillsets:
Inner Game & Confidence
Experience Level(s):
Beginner
Learning Format:
Download (Audio)
Release Date:
November 15, 2015
---
Feedback
If you have a question or problem, ask us:
Table of Contents/ List of Topics Covered:
- A technique that eliminates your self doubt
- How to make a woman feel amazing pleasurable emotions
- Zen Mind session to be able to a woman with calm and ease
- How to know what a woman is thinking to stay one step ahead of her
- Developing the conversation chemistry to become a "smooth talker"
- How to eliminate the hesitation to make a sexual move on a woman
- Chasing Super Conference (limited supply): chasing trigger techniques
- Magnet of the Irresistible Man: the beliefs and mindsets of a natural ladies man
- Installing naturally confident movements, facial expressions, and non-verbal behaviors
- Radiating "temptation signals" to compel women to approach you and make sexual advances
---
What You Get:
Nine MP3 audio sessions
---
Guarantee / Terms:
60 Day Money Back Guarantee
User Reviews of Automatic Confidence
Most Helpful User Reviews
15 of 15 people found the following review helpful
"Automatic Confidence Review"
Ease of Implementation
9.0
Packaging/ Customer Service
9.0
Reviewed by
Gabe
November 23, 2015
I am really looking forward to DSR writing a review about this program because I would like a second opinion and have not seen any other legitimate reviews on this program yet. It came out on the 15th of november and it is November 23rd right now. Which means I've had it for about almost a week. It is a pretty interesting idea that I don't see a lot of people do. It's a lot like Collection of Confidence by Hypnotica. Basically you get access to the introductory video where he tells you about how to get the most out of the program. He gives you a couple tricks to use right away in the field. Then you're supposed to watch the super conference videos which is basically him, his girlfriend, Arden Leigh, and one of his coaches laying out the foundation of the program and telling all about it. Some good information on lifestyle, being motivated, what hypnosis is, etc. The part with Arden Leigh has some pretty good stuff in it and Adam explains some normal key stuff about hypnosis. I was kind of surprised when he talks about Emile Coue he refers to him as a woman so that was kind of weird. And then his girlfriend talks more about her personal experiences with hypnosis and his coach talks about living a healthy lifestyle and stuff like priorities and having self-love in order to be confident. The whole point of the super conference is to help you internalize the information you learn in it better in the hypnosis audios and that's why you're supposed to watch it first. They say that you should start seeing results in the 45 days of listening to the audios consistently. So, the audios are all about downloading the mindsets and behavior on a ladies man into your mind by using hypnosis to bypass the conscious mind and plant the commands into the subconscious mind. I looked up a little bit about hypnosis and I suppose that it mostly works. It is a respected field of psychology and works to help people in therapy for phobias and changing habits. The thing is that in the marketing it says it only takes 10 minutes and then boom you're attractive to women. That's definitely not the case. The hypnosis audios are all about 12 minutes long. There are 3 modules and each module has 3 tracks. Each track is supposed to take you into a deeper state of mind, 1, 2, and 3. I'm not really sure how I feel about it yet. It's definitely not anything like how they describe it in the marketing video but I am feeling some what more confident but my skills with women have not seemed to improve at all. I will keep listening to the hypnosis audios and then go and test some of the other stuff talked about in the program. Another key thing is that it is set up just like the Obsession Formula layout. You also get the same bonuses as you do in the Obsession Formula. Just thought that would be something to point out. Not really sure how I am feeling about the program yet. I guess I just need time to continue doing the audios.
Help other users find the most helpful reviews
Was this review helpful to you?
View Other Home Study Courses (Books, DVDs, CDs, MP3/ Video)