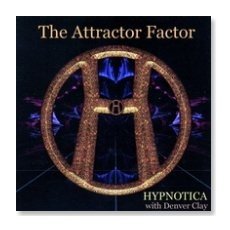 DSR Editor Rating
No Editor Review Available Yet.
Go to The Attractor Factor
Product Information
In the audio program "The Attractor Factor", Hypnotica helps you discover how to build your individual magnetism for self-assurance, attraction and sex appeal.
---
Learning Format:
Download (Audio)
Release Date:
January 01, 2007
---
Feedback
If you have a question or problem, ask us:
---
What You Get:
Downloadable Audio file
---
Guarantee / Terms:
N/A
User Reviews of The Attractor Factor
Most Helpful User Reviews
8 of 9 people found the following review helpful
"When Will Hypnotists Stop Being Creepy? "So You Want to Expand...You're Mine!""
Ease of Implementation
7.0
Packaging/ Customer Service
8.0
Reviewed by
Brainbuster
January 10, 2014
The Good:

Despite his lisp, Hypnotica has a great, hypnotic voice.
Speaking of a lisp, I've noticed several hypnotists in pua who have lisps, viz., Mark Cunningham, Hypnotica, David DeAngelo (ok, I guess he's not a hypnotist), even Ross Jeffries' lisp surfaces at times.
I make this even more hypnotic by adjusting the pitch just 1 notch lower, in my music player app on my smartphone. Just a personal preference and it makes the voice thunderous and it sounds like god's talking to me (and I'd rather choose these positive messages in god's voice rather than what I grew up with...no offense god, if you're reading this, you piece of shit).

The background music is much better in this, Attractivator,
than the shitty, distracting background music in Hypnotica's Collection of Confidence. In both cases the music is so loud during some parts that I can't figure out what Hypnotica is saying.

I can say that this is much better than Steve G Jones, and also much less expensive. Steve Jones sucks ass. He lulls you into trance and then it sounds like he just reads out the stupidest commands that his 4th grader handed to him...and he doesn't read the commands well either.

Paul McKenna is in the same league as Hypnotica. McKenna has a slightly better voice, and his background music is better. However, Hypnotica is better with the commands than McKenna. For example, Paul McKenna spends 5 minutes lecturing you on what endorphins are, and brain chemistry, then he commands you to fire off endorphins. Obviously that's shitty hypnosis. Hypnotica, however, said, "...take an Odyssey into your mind." Catch that? "See into your mind."
Having said that, I still highly recommend Paul McKenna's confidence stuff.

What I like about Attractivator is that Hypnotica gives me enough time to really visualize what he's commanding me to see. This is in stark contrast to Paul McKenna, who says, "Think of a time you felt confident! (no pause) Now make that image bigger, brighter!" Slow down, asshole, it takes me a while to remember such a time.

Also I'd like to add that Mark Cunningham sucks.


The Bad:

I can't stand it when douchebag hypnotists say "You're mine," instead of "Your mind." Obviously that's not helpful. Even if I wanted to be his, it would still be a lame command.

The background music is too loud, and at certain points interferes with his words. Once or twice I was like, "What did you just say, Hypnotica? Turn that shit down."




Help other users find the most helpful reviews
Was this review helpful to you?
7 of 7 people found the following review helpful
"Simply Mind Blowing"
Ease of Implementation
9.0
Packaging/ Customer Service
10.0
Reviewed by
Sitfab
July 10, 2011
It wasn't long ago that I found out about Hypnotica. True, I have seen him in a David DeAngelo DVD ( Body Language ), but he kind of seemed bored and uninteresting.

Time passed, I've found out about The Attractor Factor and at the time it seemed to me that hypnosis was utter crap. One thing that I found astonishing was that just about everyone who had a copy of it raved about it so much, I decided I have to give it a try. I had nothing to lose, so I download it.

Not expecting anything from this, I put my headphones on, pressed play and went with the flow of things.

At first, it was nice, my imagination ran around like crazy and it started to feel really good, actually. But toward the end, it got really intense. I swear I haven't felt that intense about myself ( or anything at all, as a matter of fact ) in my entire life. Period.

It's a great feeling that this product gives you and you really feel that you own the world and everything is at your command.

Downside of it : The feeling wears off after about half an hour or so. But hey, it's a short 22 min meditation mp3 file, so what can you expect? If you listen repeatedly, about once every three days, you'll feel like that most of the time.

Highly Recommended.


Help other users find the most helpful reviews
Was this review helpful to you?
View Other Home Study Courses (Books, DVDs, CDs, MP3/ Video)