Sexual Activation Blueprint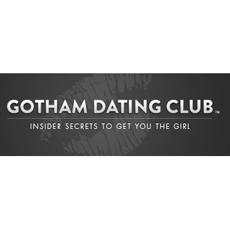 DSR Editor Rating
No Editor Review Available Yet.
Go to Sexual Activation Blue...
Product Information
The Sexual Activation Blueprint is a program designed to get women to be more sexual with you. The idea behind the program is that most men don't know how to trigger a woman's sexuality and open her up to acting on her sexuality.
Bonuses:
- Hookup Acceleration Guide (PDF/ smartphone accessible guide) - Girlfriend Blueprint 3.0 – Video program designed to help you get girlfriends - 14-day pass to The Sexual Decoder "Inner Circle" Training. Includes new video every week
---
Skillsets:
Attracting Women
Masculine Sexuality & Sexual Skills
Experience Level(s):
Intermediate
Learning Format:
Online Video
Release Date:
November 25, 2014
---
Feedback
If you have a question or problem, ask us:
Table of Contents/ List of Topics Covered:
NA
---
What You Get:
Online video program
---
Guarantee / Terms:
60 day money back guarantee

After the free pass expires, you will be billed $49.95 per month if choosing to continue.
User Reviews of Sexual Activation Blueprint
Most Helpful User Reviews
18 of 18 people found the following review helpful
"Poor, poor product"
Ease of Implementation
1.0
Reviewed by
Tuphrhru
February 01, 2015
In one sentence: A GREAT sale page for a lousy product.

The product is a bunch of rehashed ideas, packed in a nice as-professional way, but the content is poor, its a summerization of 1001 other products, nothing new, nothing interesting.
The book is written in such a complex manner that I got lost very quickly.
The bonuses are just the same, recycled material, badly presented.

Bottom line - don't waste your money for this.
16 of 16 people found the following review helpful
"If there were more truth in advertising, I would have liked this product better"
Ease of Implementation
9.0
Packaging/ Customer Service
3.0
Reviewed by
Robert
May 27, 2015
When I first encountered the sales page for this product, I thought to myself, "If this is real, I would have no need for any other seduction product. Based on the sales page, I was expecting a macro-level version of those products that say "here are the exact email/text conversations I had that led to me sleeping with the girl." Since those products only show what worked for one person, a product that shows what words work on average over millions of conversations would be like a holy grail of seduction. Since the sales video talks about government data, NSA spying, big data, I was expecting something like, "If you send this exact first email, you will get this many responses/this specific type of response." In other words, a sort of paint-by-numbers to take all the thought out of what to write to get the date, only this time backed by what worked for millions of people instead of what worked for one guy.

After much anticipation, I finally got my hands on the product. Needless to say, I was disappointed in what I got, after seeing all the sales videos. First of all, I was expecting something multimedia, but instead the main product and the bonuses were all pdf downloads. The content was an amalgamation of dating advice I have seen over the years that would be common knowledge both to the people who keep up with the seduction community and the people who don't need this kind of advice.

As I spend more of my time meeting new women online than in real life, I was hoping this would give me something I could copy and paste that would multiply my responses and speed up the time from first email to first meeting. What Craig delivers in the section about meeting women and getting them interested is something that sounds verbatim like an article I once read on OKTrends, in which they published a large amount of data saying who was more likely to get a response, but nothing coming close to conversation threads that were progressing to a sexual encounter.

Also, much of the data in the Blueprint is self-reported, as in "50% of women said this." One thing that is repeated by all these seduction coaches is not to listen to what women say they want, so why sell a product that consists of such data?

I recently became aware of a book called "A Billion Wicked Thoughts," in which the authors use internet surfing behavior to determine what turns women on. What I was hoping to get with the Sexual Activation Blueprint was a combination of what turns women on and a template that would cause them to be turned on by you almost every time.

The sad part is, this isn't a bad product. There is a need for people to have access to, in one document, all of the steps from first meeting a woman to having sex with her. And the advice on what to do and not to do in every step from introducing yourself, to getting her number, to getting her out on the date, and turning the date sexual, is not bad advice for the most part, and is advice I have been following to varying degrees and with varying degrees of success for the past few years. But there was nothing game-changing or groundbreaking that made me look at dating in a new way, or made me say "I've never tried that/thought of that before."

What's sad is that this product would get a high rating if he pitched it for what it really is, a concise, Cliff Notes version of much of the agreed upon dating and seduction advice, all in one place, and possibly all that someone would need if they don't have a specific area that they need intensive training in, but instead it's a big disappointment because it's not what was advertised. And for what it is, it is definitely overpriced.

10 of 10 people found the following review helpful
"Disappointing"
Ease of Implementation
7.0
Packaging/ Customer Service
2.0
Reviewed by
Typical Guy
August 22, 2015
This product is advertised as a top secret program developed by the government and the author barely escaped with this info to give it to a few guys online to use. He claims that if you use these three phrases you will be scoring with more women that you can handle. Totally misleading!!

This product is essentially a how to get a date guide with statistics from online dating sites. It appears to be targeted to men who are the worst at getting a date or who have never gotten one. There are no deep dark secrets here, just general information that you can get from other programs, at a lower cost. There are also a bunch of upsells during the purchase process and after you purchase this program.

I do not recommend this program due to the cost and the lack of material that you can get elsewhere for free or at a much lower cost.
View Other Home Study Courses (Books, DVDs, CDs, MP3/ Video)