The Natural Lifestyles - The Euro Tour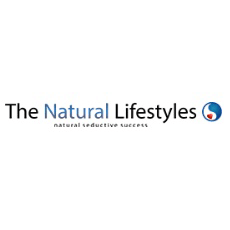 DSR Editor Rating
DSR does not provide Editor Reviews for Dating Conferences & Seminars.
Go to Product Site
Product Information
This is a 10-day Eastern European tour. Seduction teachers will provide instruction and infield experience. There will also be opportunities to meet women at various locations along the way.
The tour is also organized to visit cities, the countryside, and experience the cultural heritage while bonding with other guys in the tour and having fun. This traveling seduction workshop is intended to introduce guys to the experiences of meeting and seducing Eastern European women.
---
Skillsets:
Meeting Women
Attracting Women
Experience Level(s):
Beginner
Learning Format:
Dating Conferences & Seminars
- Single Company Conference
Dates:
September 06, 2017 -
September 17, 2017
No Price Made Available by Product Owner.
Contact Product Owner Directly.
Available in Following Cities:
Belgrade (Serbia) • Budapest (Hungary) • Prague (Czech Repub
---
Feedback
If you have a question or problem, ask us:
Table of Contents/ List of Topics Covered:
- Conversation and flirting
- Touch escalation and sexual skills
- Dating and extraction
- Text and phone game
- Sexual intent and low energy game
- Meditation and state control
- Inner game and confidence building
- Seductive massage
- Lifestyle design
- Infield coaching (day and night)
- High-end model game and social circle creation
- Role playing sessions with female models
- Daily meditation and body mechanics classes
- Daily day and night infield training
- Personal hidden microphone sessions
- Advanced theory classes and forum discussions
- Interaction with coaches and infield demonstrations
---
What You Get:
A 10-day tour package of coaching and adventures through Eastern Europe including Czech Republic (Prague), Hungary (Budapest), and Serbia (Belgrade).
---
Guarantee / Terms:
NA
User Reviews of The Natural Lifestyles - The Euro Tour
Most Helpful User Reviews
7 of 10 people found the following review helpful
"TNL coaching review"
Ease of Implementation
6.0
Packaging/ Customer Service
8.0
Reviewed by
Guillermo
November 19, 2017
I did a course with TNL last year. It is one of the most expensive courses in the dating-coach world. The course is only about daygame.

On the positive side, you learn quite a lot of things, that are very specialised, and that you won't learn anywhere else. First of all, about 30% of the course is focused on meditation to get you 'out of your head'. This is definitely helpful if you are an analytical person, also in other areas in life. In addition, instead of technical explanations about conversation topics, logistics, and how to move on the seduction process, the focus is on the five principles of James Marshall, such as 'pressure and release'. Also, you will learn how to deal with awkward situations. For instance, there were some social freedom exercises to make you more comfortable with these type of situations.

What was pretty cool, were the classes with actresses to practice how to make emotional impact and how to touch women correctly while seducing her. This was interesting to experience, but not very applicable for a beginner who is still struggling to talk with girls in the first place....

When my course was finished I tried to apply everything that I have learned in my daily life. However, I find that quite difficult to do, since it is so much. I have been trying to do some day-game, but I still get stuck because I don't know what to say, and I don't know all the practical steps I should take. I understand the deeper level concepts of 'intent', 'emotional stimulation' and 'rapid escalation'; but when I am at a train station, street or a bar, I am still confused about what I should do when I see a hot girl.

In conclusion I think the course provides you a lot of knowledge and tools, the TNL coaches are very professional. However, the training has too many aspects to it to make it an effective course. The meditation part is very powerful for guys with confidence issues or a lot of approach anxiety. On the other hand, the 5 principles and the classes with the actresses are very useful as an advanced course for guys that are already used to day-game, but want to take it to the next level. However, for a beginner with 'normal approach anxiety', the course was a bit unpractical. It is frustrating that after investing so much time and money you are not getting any results. I think it would help a lot if the training is more tailored to the students individual level and needs.
4 of 4 people found the following review helpful
"A transforming life experience from the world's foremost experts"
Ease of Implementation
8.0
Packaging/ Customer Service
9.0
Reviewed by
Adam
June 15, 2015
The Euro Tour was one of the most transforming life and learning experiences I have had. I highly recommend it to anyone that has had issues connecting with women (emotionally and sexually), lacked inner confidence or who have struggled to exert control over the course of their own lives. The tour doubles as a great way to soak up the atmosphere (and incredibly hot women) of central Europe and make a bunch of instant close friends. In short it's both revelatory and incredible fun.

I came to the tour as an Australian man in his 30s and recently divorced. I had little to no confidence about being able to meet and connect with women again, low personal self esteem, and a general lack of direction. At the conclusion of the tour I felt confident I could meet, date and sleep with interesting and beautiful women, and felt a greater sense of purpose and design over my own life. During the tour I racked up a great number of positive reference experiences with women, starting with interactions in the day time, through to dating women and meeting them in nightclubs. Where I was anxious about this area of my life before the tour, I am now highly positive and - if anything - impatient when I'm not in an environment of women where I can try my skills. The testing nature of the tour, in which you challenge yourself daily and confront your insecurities and failings, also delivered me multiple precious insights into my character and how I've been living my life.

The course wasn't just about equipping us with formal techniques or pre-set routines. You will learn practical tools, certainly, but it is a whole body of work that is ordered and structured in a highly intelligent and well considered way, and results in a new of thinking about women, seduction and social interaction. The materials continuously build on each other. As students we often remarked to each other about the rapid progress we were making through the course. There is great variety in the content covered - from improved awareness through meditation, social freedom exercises, understanding the power of intent, conversation skills, the techniques of physical touch, men's styling, and lifestyle design - but all is reinforcing of the overall objective of making you an improved man that can attract women into your life.

Like others in my group, I chose the tour due the presence of James Marshall. After watching his online videos, I had a high regard for his expertise and insight and was keen to experience this first-hand. Despite these high expectations, James managed to raise the bar on the tour. His coaching traverses a broad spectrum of goodness – practical, personal, applicable, inspirational, eye-opening, and unrelenting – and is always anchored in broader concepts and frameworks that he has obviously developed from years of experience, research and study. Above all, what stands out is James' generosity. I had to double-check that I had paid upfront – this is not someone that behaves like he has your cash in his pocket. James talked and talked and talked until he had given us every piece of wisdom in his head. He repeatedly made time to talk through my own personal issues and difficulties. This is a man committed to ensuring students leave the tour with all the tools and the self-belief to transform their lives.

I had expected the other coaches to be apprentices, lesser versions of James that I would have to settle for while James was busy with other students. Certainly, James is the engine room. But each of the other coaches come from a different place and bring a unique perspective which, it turns out, is necessary for each student to develop fully while on the tour. Jess helped me understand the female perspective and find a sense of style, Tony Solo had a knack for coaxing me, in an unrelenting way, to walk into my inhibitions, Liam McRae combined expertise on the practicalities of touch escalation with an ability to patiently talk me through mental constraints I placed on myself, and John Keegan was an inspirational figure packed with rare insights into connecting and conversing. Above all, they are all genuine, interested and committed people.

Finally, it's one thing to spend hours online consuming the giga-hours of dating and pick-up content that exists online, as I had. I now realise it's entirely another thing to learn these things first-hand from the experts, apply them in the field immediately and get feedback in real-time, and to witness and share the experience with a group of men all going through the same thing as you so that, collectively, you learn more than you ever would if by yourself. This is a premium product but there are no doubts in my mind it was value for money.
Adam, 36, Sydney.
3 of 3 people found the following review helpful
"Eurotour Report"
Ease of Implementation
10.0
Packaging/ Customer Service
10.0
Reviewed by
Simon
June 23, 2015
The Eurotour was an exceptional experience and one of the most intense times of my life. I chose The Natural Lifestyles because of James Marshall. He was the first pick-up artist who had a similar personality to me in many regards. Naturally introverted, highly independent, a lone wolf on his quest for truth. I was deeply impressed by his aura of purposefulness and wisdom. There are undoubtedly many other professional PUAs out there who are extremely good at what they do and successfully draw attractive women into their lives. But I always found many of these men had become somewhat delusional and weird living in their pick-up-bubble for too long. James was the first I truly looked up to in every area of life.

The composition of the coaching team was extremely good. Five different characters, each with their own area of expertise. Each very competent. I especially want to highlight the importance of having Jess in the team. Her outgoing personality and feminine energy make the trip much more fun and add some variety to what otherwise could easily feel like being part of a weird gang of dudes. And getting advice directly from a girl instead of just hearing men talk about these mysterious creatures called women makes the whole thing feel more applicable and actually real somehow. The same applies to the coaches' local lovers who help out with role plays and join for dinner sometimes.

Our relationship to the coaches went beyond a mere coach-student relationship. They were highly emotionally invested, genuinely cared about us and are definitely generally open to developing friendships with their students. And I feel like just by spending so much time with them and observing them interact with each other I intuitively picked up on a lot of social skills - aside from the actual coaching they gave us. Which brings us to the next point: The quality of the technical advice was very good (what to say, body language, etc). However, this is not what sets TNL apart from other coaching companies. It is their profound knowledge about female psychology that is outstanding and unique within the seduction community. Learning about the female mind and understanding what women actually want in a man is an absolute game changer and makes much of the technical stuff even feel rather irrelevant in comparison. As emphasized in many of their videos, TNL's focus lies on teaching the general principles of seduction rather than giving exact solutions to concrete situations.

On our last evening in Belgrade, when our coaches said goodbye and disappeared in the dark, I felt like a child whose parents had left it behind. I was standing there on the central square with my brothers. Our parents had taught us the necessary tools but we would now have to manage to survive on our own. The situation also reminded me of finishing high school. You stand there outside the building with your pals knowing that your paths will now split and everyone will have to find his own way. Remarkable that 10 days of Eurotour can have the same emotional impact as years of school together. To many of my fellow TNL students I felt a stronger emotional connection than to my classmates. Because we had faced so many fears together, had opened up, had shared our true feelings, had made ourselves vulnerable. They were my brothers.

As I am writing this review two weeks have passed since the end of the Eurotour and I am slowly starting to awake out of this trancelike state of mind it left me with. My life has changed to the better. I had sex with three amazing women since then, I have grown as a man and I look to the future with confidence. I highly recommend The Natural Lifestyles to every aspiring Casanova out there. Going on this trip was one of the best decision of my life.

Thank you James, John, Liam, Jess, Tony and you, my brothers, for this life-changing experience.

Simon
View Other Dating Conferences & Seminars