Private Sessions With Dr. Paul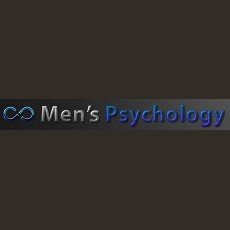 DSR Editor Rating
DSR does not provide Editor Reviews for Coaching & Mentoring.
Coaching Program No Longer Running.
Coaching Program Information
This service is not an alternative for those who are suffering from an illness. It is a coaching session meant for any issues that men are having in terms of personal growth, dating and relationships.
---
Skillsets:
Meeting Women
Attracting Women
Relationship Skills
Inner Game & Confidence
Experience Level(s):
Beginner
Learning Format:
Coaching & Mentoring
- Virtual Coaching
Release Date:
January 11, 2005
Product No Longer Available.
Available in Following Cities:
N/A
---
Feedback
If you have a question or problem, ask us:
---
What You Get:
One-on-one coaching with your preference of any of the following live, by phone, Skype, forum and teleseminar.
---
Guarantee / Terms:
N/A
User Reviews of Private Sessions With Dr. Paul
Most Helpful User Reviews
0 of 1 people found the following review helpful
"I Relocated Because of Dr. Paul"
Ease of Implementation
10.0
Packaging/ Customer Service
10.0
Reviewed by
Dave from Nashville
October 07, 2012
Coaching/ Bootcamps Information
Instructor(s) for Coaching:
Paul Dobransky
Date Program Took Place:
January 19, 2007
Five years ago, I was feeling the misery, the insecurity, of believing there was the right woman out there, but not knowing how to put myself in a position to find her. One day, having attended one of Dr. Paul's live sessions, I decided to call him and get an hours worth of paid consultation. Let's just say... while (at the time) it seemed like the cost I would encounter with a high end attorney, it was the BEST money I ever spent in a 1 hour time frame. As a result of this conversation, I realized I needed to relocate to a place where "Magician" type of women were most likely to be found... thus I found myself in Nashville, TN. It was not easy to relocate, and I kept my real reasons to myself... but, 3 years later... growing as an "Omega Male" I was in a place of having more attraction magneticism than ever before. The result: I married the woman... truly... of my dreams. Since being married to the "right" woman for me, ever aspect of my life has propelled, socially, business, and of course by far... personally with her.

I will always be indebted to Dr. Paul and his humble wisdom.

Dave
Help other users find the most helpful reviews
Was this review helpful to you?
Other Top Rated Dating Coaching Bootcamps