Pandora's Box Intensive Phone Coaching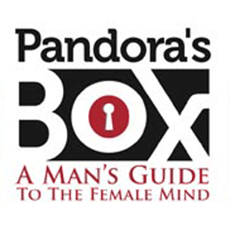 DSR Editor Rating
DSR does not provide Editor Reviews for Coaching & Mentoring.
Coaching Program No Longer Running.
Coaching Program Information
"Pandora's Box Intensive Phone Coaching" is for those men who cannot attend or afford expensive bootcamps. Within 1 hour, you can have the chance to ask Vin DiCarlo questions on how to improve your success with women. He also teaches his ways and formula for meeting, dating, and seducing women.
Since this is a special program, you can only get this if you are have already purchased the Pandora's Box course.
---
Skillsets:
Meeting Women
Attracting Women
Experience Level(s):
Beginner
Learning Format:
Coaching & Mentoring
- Virtual Coaching
Release Date:
March 07, 2010
Product No Longer Available.
Available in Following Cities:
N/A
---
Feedback
If you have a question or problem, ask us:
Table of Contents/ List of Topics Covered:
- How to copy Vin's personal success formula for meeting, dating, and seducing women
- Discover the "Black Hat" tips of Vin DiCarlo
- Topics based on your needs
---
What You Get:
1 hour phone coaching
---
Guarantee / Terms:
This coaching program is for those who have already purchased Vin's Pandora's Box course.
User Reviews of Pandora's Box Intensive Phone Coaching
Most Helpful User Reviews
5 of 8 people found the following review helpful
"Accessibility"
Reviewed by
Mike Oxbig
August 14, 2012
Coaching/ Bootcamps Information
Date Program Took Place:
December 31, 1969
I was told in the first video that there would be a link for the phone coaching on the left. Even though it was made clear that it would be available for a limited time, I was hoping it would last for most of the 8 months of the course. I have a complicated and unique case with many bumps that so far the course isn't clear on how to overcome. I already emailed him about one hitch in my situation and now I have another problem to ask him about. I can't just keep waiting 3 weeks at a time for each answer I need. If I could talk to him on the phone for just 1 hour, I could solve 2 or 3 of my unique issues lickity-split. Please, what would it take to get have this one phone call?
Help other users find the most helpful reviews
Was this review helpful to you?
Other Top Rated Dating Coaching Bootcamps