Attraction Accelerated Weekend Workshop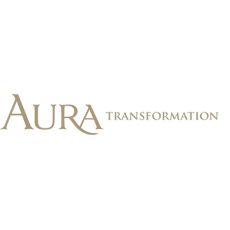 DSR Editor Rating
DSR does not provide Editor Reviews for Coaching & Mentoring.
Go to Coaching Site
Coaching Program Information
The "Attraction Accelerated Weekend Workshop" from Aura Transformation is a 3-day of in-field instruction, hands-on lessons, seminars, role-plays, drills, and exercises specially made for Singaporean (and other Asian) men.
---
Skillsets:
Meeting Women
Attracting Women
Relationship Skills
Inner Game & Confidence
Lifestyle & Social Skills
Experience Level(s):
Beginner
Learning Format:
Coaching & Mentoring
- Standard Bootcamp
Release Date:
July 15, 2011
Available in Following Cities:
Singapore
---
Feedback
If you have a question or problem, ask us:
Table of Contents/ List of Topics Covered:
- Making your fashion style work for you
- How to design your lifestyle
- Making sure her phone number is not fake
- 5 secrets for smooth text and email follow-up
- How to develop a unshakable self-confidence
- How to socially dominate within a group
- How to open conversations that women will love
- Avoiding the top 3 mistakes guys usually make
- How to increase the interest of an attractive woman
- How to connect with people to be the center of attention
- How to advance to the next level emotionally and sexually
- 7 ways to steering conversations in your desired direction
- How to develop your own natural capability to attract women
- How to ensure you are always "in the zone" when socializing
- Establishing a strong internal mindset that attracts people
- 3 important principles for planning and executing the perfect date
- 9 field-tested categories of openers for approaching women
- Eliminating approach anxiety forever using Social Comfort exercises
- Leading people from one location to another and then back to your place
- 19 traits guys who are naturally attractive to women have in common
- How to smoothly take things beyond the platonic so you avoid the friend zone
- 3 vulnerability valuations to get a woman to open up and confess her secrets
- How to set up, manage, and succeed in many different kinds of long-term relationships
- Why you're vulnerable to the bigger, better deal and protecting yourself against this
- Using 'Conversational Cornrowing' to maintain a conversation for as long as you want
- How to quickly establish genuine and deep emotional connections with an attractive woman
- 2 simple things to say to establish that both of you are looking for the same thing in a romantic partner

---
What You Get:
- 3 days workshop
- Extensive follow up support
- $397 deposit (remaining due at start of training)
---
Guarantee / Terms:
100% Money back Guarantee
User Reviews of Attraction Accelerated Weekend Workshop
Most Helpful User Reviews
3 of 5 people found the following review helpful
"This One Weekend Changed My Life "
Ease of Implementation
9.0
Packaging/ Customer Service
10.0
Reviewed by
Eric Ho
June 09, 2011
Coaching/ Bootcamps Information
Date Program Took Place:
March 18, 2011
This is for the Attraction Accelerated Weekend Workshop with David the Asian Rake. Just wrote a review here but before I could save it, it got deleted, so this vesion is going to be briefer. There was one other student from Hong Kong. I am living in Singapore now and took schooling overseas. I keep telling people that this weekend changed my life. I've taken other bootcamps with coaches in Asia, but this one was really special. First of all, the Asian Rake was absolutely amazing. He's everything his testimonials say he is and even more. He never let me wuss out, even identifying little things I'd say to myself that were giving away my insecurities and limiting my self-confidence. He could also be really encouraging too. You could tell he's had a lot of teaching experience. And he really knew how to speak directly to my personal strengths and weaknesses. Second of all, I've watched, read, and listened to mountains of seduction resources, but David taught us lessons I've never heard about before, and in a way that made everything much simpler and easy to grasp. He focuses on natural and direct game more as he says he doesn't like to waste time and it's better suited to Singapore and Asia. However, he did give us lots of openers and material we could use if our minds went blank. And we drilled a few of these until we could do them smoothly. He also focused a lot on body language, tonality, eye contact, moving, and positioning, giving personal attention to each of us. On the second night of the bootcamp, I made out with a girl within 5 minutes of meeting her and within a half hour of entering the club. I had never even had a club makeout before in my life! David winged for me, so that I had permission from the other two girls to talk to my girl. David directed me to take her to the corner of the club where it was more secluded and she and I made out for over an hour while bonding over shared secrets. I really fell for this girl. She knew some other people in the club and whenever her other friends came by, I noticed David watching, and he had to come over to wing/AMOG a couple of times when these big dudes were distracting her. And then I got David's text to bounce her out of the club, which I did. That was my first time taking a girl home and going all the way on the same night. On the last day of the bootcamp, David went over all the long-term lessons, like what to do on the date, how to follow up over phone and text, and how to manage relationships into whatever type you want. This really changed my life. Just one month after the bootcamp, I had slept with the three most gorgeous girls I've ever had in my life. Two of them have developed into consistent FB relationships, which I had never thought was even possible to do in Singapore. This one weekend really did change my entire life. Yes, it's more expensive than any other bootcamp in Asia, but it will repay itself a hundred times over and even more because these are skills and mindsets you'll carry with you for the rest of your life.
Help other users find the most helpful reviews
Was this review helpful to you?
3 of 4 people found the following review helpful
"Attraction Accelerated Weekend Workshop - Review"
Ease of Implementation
10.0
Packaging/ Customer Service
9.0
Reviewed by
questra
June 05, 2011
Coaching/ Bootcamps Information
Date Program Took Place:
May 20, 2011
A bit of background about myself. I come from a conservative family and have a pretty decent lifestyle - including education, career and social circle. A few great relationships in the past but not much extensive experience in cold approaching. Typically when I go out it's to hang out with friends and not to specifically meet women. Never even had a kiss from a cold approach.

Recently had the privilege to attend Dr Asian Rake's Attraction Accelerated Weekend Workshop (http://www.auradating.com/upcoming-events/attraction-accelerated-weekend-workshop.html) in Singapore.

It consists of a 3-day program, with about 22 hours of coaching overall (including in-field coaching of about 8 hours). Covered a lot of theoretical material but also plenty of practice and exercises.

Instructor Dr Asian Rake is everything as described in his promotional material. Smart, charming, charismatic and with plenty of experiences to share. He also happens to be an ex-professor at a university so he can teach and coach very well. You get the feeling that he really cares about his students' progress and well-being too.

Particularly valuable were the in-field sessions. Dr Asian Rake brought along another instructor to help observe and push me to improve. Not exactly the most comfortable/natural thing for me to approach, but with the great support and help from the coaches I was able to do it with great success.

Results - a lot of cold approaches and great conversations on the first night. Second night was even better - met a great girl and we were sharing kisses at the VIP area within 15 minutes. Followed by a great after party at a friend's place.

The workshop is a great jump start but it also includes information on how to further improve everyday in the long term. Already seeing great incremental changes in my own life.

Another great thing is that Dr Asian Rake does not push you to be someone that you do not want to be or adopt any values that you disagree with (for whatever reason - cultural, religious or otherwise). No matter who you are, you will definitely improve with women upon completion of this program.

Highly recommended for asian men.
Help other users find the most helpful reviews
Was this review helpful to you?
Other Top Rated Dating Coaching Bootcamps