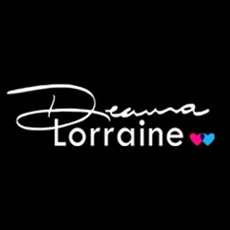 DSR Editor Rating
DSR does not provide Editor Reviews for Coaching & Mentoring.
Go to Coaching Site
Coaching Program Information
Dating, attraction, and relationship expert DeAnna Lorraine offers her coaching program to help men develop their relationship, approaching, and attracting skills.
---
Skillsets:
Meeting Women
Attracting Women
Experience Level(s):
Beginner
Learning Format:
Coaching & Mentoring
- Standard Bootcamp
Release Date:
January 01, 2011
No Price Made Available by Product Owner.
Contact Product Owner Directly.
Available in Following Cities:
San Diego (US)
---
Feedback
If you have a question or problem, ask us:
Table of Contents/ List of Topics Covered:
Phase I: Developing & Solidifying Your 'Inner Game'
- You will break through your Limiting Beliefs, Insecurities, & subconscious blocks
- Develop your core Confidence & magnetic Inner Game
- Develop the right 'Alpha Male' Mindset & Belief System to attract women
- Bringing out your natural Sex Appeal & strengthening desirable Alpha Male traits

Phase II: Developing & Solidifying Your 'Outer Game'
- Maximizing your Physical appearance, Personal Style, & Image.
- Enhancing your Personality & Sense of Humor, and all-over Attractiveness.
- Bringing out your natural Sex Appeal & strengthening desirable Alpha Male traits
- Enhancing other life areas that can be improved for greater allover Value & Desirability

Phase III: The Dating & Attraction Game
- Successful Approaching Skills
- Effective & Persuasive Communication Skills
- Attraction Skills & Flirtin
- Interpreting Women's Body Language, Communication & Behavior
- Understanding Women & Female Psychology
- 'Seduction' Skills
- Dating Skills
- Online Dating Skills
- Successful Relationship Skills

---
What You Get:
Fill out and submit "Dating Needs Assessment" on DeAnna Lorraine's website for complimentary 30-minute dating strategy session over the phone. You will be contacted to schedule your session to learn more about your situation and goals, and the best option for achieving them.
---
Guarantee / Terms:
NA
User Reviews of Men's Date Coaching
Most Helpful User Reviews
Other Top Rated Dating Coaching Bootcamps