Foundations of Authentic Male Power Workshop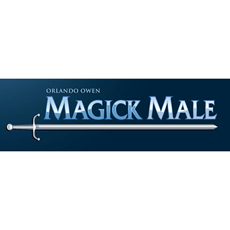 DSR Editor Rating
DSR does not provide Editor Reviews for Dating Conferences & Seminars.
Product Information
This workshop is designed to teach The Foundations of Authentic Male Power.
---
Skillsets:
Attracting Women
Lifestyle & Social Skills
Experience Level(s):
Beginner
Learning Format:
Dating Conferences & Seminars
- Seminar
Dates:
December 02, 2011 -
December 04, 2011
Available in Following Cities:
Frankfurt (Germany)
---
Feedback
If you have a question or problem, ask us:
Table of Contents/ List of Topics Covered:
- What is Power? What makes it Authentic?
- The Problem: Confusion about what it means to be a man
- What makes a man a man? - The Magick Male
- Attraction may not be a Choice
- Charisma: Advanced Voice Tone & Body Language
- The Other Language - Direct Sexual Communication
- What women say they want, think they want, and really want...
- Why, How & What women really test You & How to Deal with it
- The Blind Spot - What runs you will destroy you
- 'Splinter in your Mind' - Getting over The Mind Virus
- Giving power away - Neediness & One-it is
- Emotional Energy – Issues in the Tissues
- In Life you get whatever you think & feel you deserve
- Dominant thoughts & images become Your Reality
- Self-Image & Self Talk – In the Beginning was the Word
- Initial Sensitizing Event – The Primary Imprint of Self-Rejection
- Change the Past -> Change your Future
- The Confidence Factor - Cool Calm Confidence
- Filling the Hole Within - Becoming Your True Self
- Becoming a Magick Male
---
What You Get:
Classic FAMP:

- 2-day workshop



Executive FAMP:

- 2-day + 8 hours longer workshop - include all accommodation, meals and drinks
---
Guarantee / Terms:
Contact product owner for additional information.

User Reviews of Foundations of Authentic Male Power Workshop
Most Helpful User Reviews
7 of 13 people found the following review helpful
"Very poor personality under the surface"
Ease of Implementation
1.0
Packaging/ Customer Service
1.0
Reviewed by
Melvin
November 21, 2014
This coach promises to show you the path to become a true man and pretends to be the charismatic know-it-all. In fact having a cowboy stance, talking with a deep slow rough voice, smiling all the time, is not enough. Deep down he is frustrated with the country he lives in (USA). He especially complains about the people and especially the women in Germany, where he does a great deal of his workshops. When he came back to Germany, where he has spent his childhood, he as a man well in his fifties tried to flirt with a young woman and was shocked, when she almost was up to call the police. Since this experience he keeps complaining about German women. By the same time he wants to teach German men, to become more manly in order to become able to get (German) women. Once he frustrated said, he would never ever talk in front of a lair community (look up "pickup" if you don't know this term), and just a little later, he made a roadshow visiting lairs in the German speaking countries. He pretends, that he doesn't have to brag about anything, as he is a so much centered person, by the same time he practically does nothing but bragging. I a situation, where he wanted to advertise his workshops, he agreed to a TV documentary being shot about his work. Google for the "SternTV" documentary. This ended up being a great disaster, as these few minutes totally ridiculed his work and himself as a person. He was very frustrated afterwards and tried to explain himself in an online pickup forum in front of the teenage pickup public there. I've met him personally quite a few times and must say, that underneath his false self confident front he is a poor weak and frustrated character. There's nothing to be learned from this coach. Especially nothing about self development.
Help other users find the most helpful reviews
Was this review helpful to you?
View Other Dating Conferences & Seminars