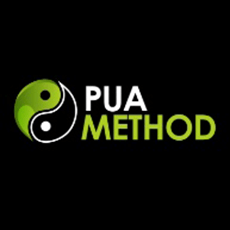 DSR Editor Rating
DSR does not provide Editor Reviews for Coaching & Mentoring.
Go to Coaching Site
Coaching Program Information
The PUA Basic Bootcamp contains over twelve hours of instruction from two of PUA Method's top PUA instructors with four other students.
---
Skillsets:
Meeting Women
Attracting Women
Experience Level(s):
Beginner
Learning Format:
Coaching & Mentoring
- Standard Bootcamp
Release Date:
January 01, 2010
Available in Following Cities:
London (UK)
---
Feedback
If you have a question or problem, ask us:
Table of Contents/ List of Topics Covered:
- Opening
- Creating Attraction
- Forming a Connection
- Closing
- Removing Approach Anxiety
- Inner Game Work
- Social Proof Game
- Creating the Lifestyle
- How to Self Amuse
- Never Running out of things to say
- The Three minute number close
- One Night Stand Game
- Flash Game
- Improvisation
- Body Language Techniques
- Fast Kino Escalation
- How to Fry Emotional Circuits
- How to Peacock Correctly
---
What You Get:
2 Day Bootcamp
---
Guarantee / Terms:
Actual Price is £447 (approximately $640)
User Reviews of Basic Bootcamp
Most Helpful User Reviews
3 of 6 people found the following review helpful
"PUA Method Bootcamp"
Ease of Implementation
9.0
Packaging/ Customer Service
10.0
Reviewed by
Andy
August 25, 2010
Coaching/ Bootcamps Information
Instructor(s) for Coaching:
Date Program Took Place:
August 20, 2010
Let me start with a brief paragraph about me, before I did this, so you know where I'm coming from. I'm 22 years old, new to the game. I've come from quite a fxcked background. Not long ago, I was a wreck, I had managed to almost completely obliterate my social circle. I was drinking every day, smoking, self harming with the occasional suicide attempt. I was always very socially awkward, a hermit with no conversation skills. Since school up until working my last job, numerous hours were spent during break times in the toilet cubicle with an ipod to avoid other people. To cut a long story short, I decided I wanted to do something about my life, I wanted to get outside of myself. I started doing various things to develop myself, I found out about this boot camp, I hardly had enough money to take it, but decided to bite the bullet. I knew I wanted to improve myself and overall confidence as soon as possible.I chose Puamethod, because of a friend recommendation and the vibe of the website, advertising not only to improve your skills with women, but in life.
DAY 1)
- We started the boot camp with theory at The Casino at The Empire with Cieran, and two other PUA's, Tyrone and Jordan,(I'm not too sure their PUA names) All of the people in the group were new to this, they gave us an introduction, were happy to answer any questions we had, gave us some routines and advice. They shared their background with us, explaining how similar most of them were to us a few years ago.
- We then went on to O'Neill's. As we were all beginners, the only thing we were instructed to do was to open and get comfortable doing that. The instructors showed us how its done. They opened and stayed in sets for ages, played around, teased, got a few number closes and a k-closed within minutes. We all opened a few, and I definitely went outside my comfort zone. We then took to the streets to see some street game. That was enough for one night
DAY 2)
- On Saturday we started with more theory with Kingy, Cupid, and Cieran at On Anon, they explained things in detail, then as the night started we stayed, and put the theory into practice. Kingy and Cupid really pushed me into opening sets. For a small time, the playful side of me came out, I was talking to everyone and just getting comfortable opening and going further outside my comfort zone.
- It seemed to be Hen Party night that night, which changed the atmosphere, quite few of them were very hard to open but the instructors showed us how to have fun and made us approach as many as possible. I made two approaches on the way home that night. No closes, but as my eyes were opening I could start seeing the matrix so to speak, the possibilities that I could with some pratice.
DAY 3)
- On Sunday we did day game work with Cupid, Jordan and Tyrone. I found this more difficult, than the others, and only really opened one girl. - We were introduced to pea cocking, I already knew about this, but didn't know the good places to shop. They took us round shops in Leicester square and Trocadero. Later Kingy went through some more theory, inner game and we put things into practice on one of the instructors, Chloe. Its obviously different to real life as you don't get second chances, and you know she's an instructor. But still, to my surprise, I learnt quite a lot.
- My personal highlight of the boot camp was when we met Beckster. This guy was an inspiration, not just as a PUA, but as a person. Putting it simply, He's happy. He's charming, has a great sense of humor, and has incredibly contagious charisma and energy. He loves the craft and teaches with great passion and enthusiasm. Most importantly I learnt loads from him. He knows his craft inside out and had a solution for the problems we went through.
He laid his methods out simply and in detail until we would be able to use it in field. He shared some tips, tricks and routines. Then we went in field. Opened sets, some of us closed, including me with an email close and most importantly had fun. It was when we were having fun, and I felt good, i started noticing IOI's all over the place, even from a woman who was on a date.
- We then went to debrief with Kingy and Beckster. Kingy took us aside one by one to help us tackle personal issues and sticking points to help our inner game. He spent a lot of time with us and was very patient. As soon as i get some more cash together I'll be doing some more 1-1's with Kingy and Beckster. I've made more progress with these guys in 3 days, than I have a month in CB therapy costing a lot more!!
- I already knew intellectually, that the art of seduction was a learnable craft, but Beckster and Kingy that night really made me know on a gut level that its really learnable for me too. And I intend to learn it and practice it full on now. I guess if a course can make you more excited to get out there and learn and practice, then its done its job. - The other instructors were great too, Cupid, a half asian brother, Jordan and Tyrone. I hope to see them all soon.
- So even in a small group, the instructors still see your sticking points and give personal direction and tips. They care and invest in you, so I ended up wanting to do well not just for myself but out of respect for them. - The only things I'd say was it didn't seem to last long enough, we ran out of time for meditation, and the teaching took place inside busy venues so there were some distractions, but I managed to cope fine with that. I'm sure if I repeated the boot camp again, I'd learn more be able to push myself even further. - I didn't expect any major closes after a weekend. For now I know I can open and approach, something I've done maybe three times in my whole life, and especially not in england. My inner confidence has drastically improved and I feel, not completely changed, but that I am in a process of changing and getting stronger.
So seeing as all of the students were beginners, I can only recommend this course for beginners, but I can confirm these guys really know their stuff and I'm sure can adapt to guys at all levels. For me it was life changing, and I intend to master this craft.
andy
2 of 2 people found the following review helpful
"PUA Method Review 2011"
Ease of Implementation
8.0
Packaging/ Customer Service
10.0
Reviewed by
Sam
August 26, 2011
Coaching/ Bootcamps Information
Instructor(s) for Coaching:
Rob King (Kingy)
Date Program Took Place:
June 24, 2011
Well dont know how to start this but all i can say is since doing PUA method sessions my life has defiantly been a lot better and more comfortable and not just in pick up, but i have also changed my diet, am much more relaxed and certainly have a more positive out look on life.

Before i meet Kingy i wouldn't even use my phone on the bus or look people in the eye, i would constantly walk around looking at the ground just hoping no one would notice me i guess i just wanted to be the grey man that brought no attention to himself.

First day with Kingy i remember when he first told me to go and ask someone the time and i was shitting myself, i remember noticing i was shaking from nerves from something as simple as that but after a couple of approaches it was getting easier everytime and we subsequently moved on the slighty more challenging approaches throughout the day and by the time it was to go home i had certainly lost the majority of my AA which i was delighted with.

Second day was with Jermaine, a really cool guy and he was telling me what he was wanting me to go to a girl walking down the street and approach with i looked at him and said

'I will never ever be able to go to a random chick and say that EVER' he calmly told me i would be doing it by the end of the day and after just a few hours he was right and i was approaching with direct openers.

Third Day Was back with Kingy in Covent garden and it was more day game, bit nervous again at the start but a few warm up approaches and felt pretty confident and it was actually a fun day, last approach involved chasing after a girl down the street and i had butterflies with excitement as i ran after her, she blew me out but i didnt care it was still fun.

After day three i went to meet Beckster for some night game. This was my most positive outcome i preferred night game but maybe that was to do with a bit of dutch courage but from never approaching a girl on a night out in my life (go out nearly every week) to approaching tables with 5 or 6 girls on them and feeling comfortable doing so. Beckster taught me a lot of great tips and openers some of which i haven't really used yet but am sure i will as i get ever more confident in the 'game'

Together i took a lot from all 3 coaches who all had there own style and tips and i use stuff from all 3 of them all the time and even mix and match there techniques in sets.

Since the course

I have been out maybe 7/8 times and haven't got less than 3 numbers a night, when i cant actually remember asking a girl for her number ever in my life prior to PUA Method.

I had no female friends before and now i have a few even if i chat to a girl who has a bf i still hang in there and act friendly, one said she will wing for me this weekend so should be interesting.

Highlight so far was when i asked a hot girl working behind the bar for her number after a bit of banter (my mate stood there jaw wide open at what i was doing) she hesitated then shook her head and smiled and walked away to serve someone else, as i went to put my phone back in my pocket a cute blonde girl stood next to me at the bar said here have my number grabbed my phone and type her number in, F-closed her 2 days later. :)

Am not giving up on that barmaid either!!!

Wishing the PUA crew all the best for the future and keep helping turn mens lives around :)

peace
1 of 1 people found the following review helpful
"PUA Method, it's worth every penny and more"
Ease of Implementation
10.0
Packaging/ Customer Service
10.0
Reviewed by
Brian
October 19, 2011
Coaching/ Bootcamps Information
Instructor(s) for Coaching:
Rob King (Kingy)
Date Program Took Place:
October 07, 2011
Having read and watched dating products consistently for five years, I realise now that I could have saved my money, gone directly to PUA Method, and got 50 times the results. In searching for the most reasonably priced bootcamp, I soon realised I may also have stumbled on one of the best.


PUA Method is not about manipulation, underhandedness, silly hats or cheesy routines. It is about becoming a more attractive guy. Though plenty of outer game is taught, the core of its philosophy is inner game, and all the (hugely enjoyable) trips to bars, clubs and streets are complemented nicely by inner game exercises including meditation and even nutritional advice.


The instructors are friendly, easy-going and very approachable, and despite their very impressive skills have not forgotten what it's like to be a newbie. These are the kind of guys you'd like to meet for a drink even without the excellent advice. With the advice included, you couldn't ask for more.


PUA Method bootcamps are not only life-changing, but also great fun – I don't think I've laughed so much in ages. Since my weekend with them, my life has become much more exciting – I'm in my late 30s and I feel like a teenager again!


So if anyone's thinking of investing in an avalanche of dating e-books, DVDs and audio stuff (like I did) don't do it: Go to PUA Method, it's worth every penny and more. It's truly life-changing.

Brian, Ireland
Other Top Rated Dating Coaching Bootcamps