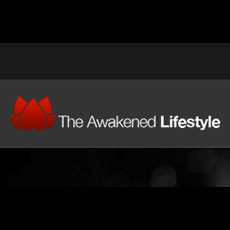 DSR Editor Rating
DSR does not provide Editor Reviews for Coaching & Mentoring.
Average User Rating
Go to Coaching Site
Coaching Program Information
This 2-day weekend course provides coaching and tools to help you develop your social and dating skills. The course includes lecture, role-playing, and real world training in New York City.
The course focus on three areas:
- Inner State
- Principles & Skills
- Integration
---
Skillsets:
Attracting Women
Lifestyle & Social Skills
Experience Level(s):
Beginner
Learning Format:
Coaching & Mentoring
- Standard Bootcamp
Release Date:
January 01, 2009
No Price Made Available by Product Owner.
Contact Product Owner Directly.
Available in Following Cities:
New York (US)
---
Feedback
If you have a question or problem, ask us:
Table of Contents/ List of Topics Covered:
INNER STATE: How to attract people into your life by developing your inner state.

This coaching focuses on:

- Establishing your clear goals
- Aligning your values to your interests and passions
- Getting your beliefs working for you

PRINCIPLES & SKILLS: Initiation - How to start a conversation in any situation that allows for natural chemistry.

Enhanced Communication: How to bring yourself into conversation interactions in a fun, spontaneous, and authentic manner.

The Art of the Connection: How to connect with a woman on the deepest level.

Setting Up a Date: Steps and subtleties of continuing your conversation in a subsequent meet-up, and making it exceptional.

INTEGRATION: By the end of Day Two, you will have a clear understanding of these principles and skills, as well as a personal experience of how they work when applied in life. Included is a recap throughout the course, and taking what you've learned beyond the course.
---
What You Get:
2 days of coaching (Weekend)
---
Guarantee / Terms:
NA
User Reviews of Two Days To Flow
Other Top Rated Dating Coaching Bootcamps