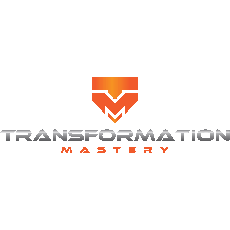 DSR Editor Rating
No Editor Review Available Yet.
Go to Product Site
Product Information
"Transformation Mastery" by Julien Blanc is a program and guide for achieving personal transformation by breaking through inner blocks and unleashing the power of the subconscious mind.
This program focuses on achieving authentic, long-lasting personal transformation by showing you how to go deep inside your subconscious mind to change from a paradigm of scarcity to a life of abundance. It includes a breakdown of concepts with live transformational infield footage.
Transformation Mastery is a result of Julien Blanc's own personal transformation and self-development journey.
The program is designed to make you feel happy and healthy, improve your love life, and success. It aims to help you eliminate self-doubt and achieve a permanent transformation from within.
The core concepts are divided into three parts – awareness, proof, permanence – designed to:
- Access your subconscious and uncover suppressed truths and new meanings
- Help you develop a new subconscious paradigm of permanent change
Bonus items include:
- The Mentor Manifesto
- Infield Pickup Mini-Course
- Secret Lessons From The "Dating World"
- $100 coupon off any Julien dating product
- Guide to Surviving A Life Crisis And Coming Out Stronger
- Exclusive Live Guided Release: How To Let Go of Social Anxiety
---
Skillsets:
Inner Game & Confidence
Experience Level(s):
Beginner
Learning Format:
Online Access
Release Date:
March 12, 2017
Price:
$297.00 - $597.00
(depending on product format or options purchased)
---
Feedback
If you have a question or problem, ask us:
Table of Contents/ List of Topics Covered:
PART 1 – AWARENESS

Getting to the Cause
Get to the cause of your reality and experience multiple epiphanies. Identify your inner doubt and pinpoint barriers preventing you from doing and getting what you want. Tune in to true abundance, connecting to your body and emotions, and free yourself from scarcity. Bring realistic awareness to the paradigm you are in, and face it.

Scarcity vs Abundance
Overcome fear, anxiety, anger, guilt, terror, chaos, frustration, vexation, and break free of scarcity. Stop walking blindly through life and take action to improve it.

The Goal
How to achieve your real goal in life with an understanding of how coming from abundance affects you and all aspects of your life. Remove yourself from "what if…" and "when if…" conditioning. Establish a new default state of being that focuses on happiness and fulfillment. Eliminate the superficial social conditioning imposed on your dreams.

The Journey
Embrace the new journey of removing the pain/pleasure cycle, and the need to always have more. Stop optimizing the paradigm of scarcity. Learn to release yourself from ego, needs, attachments, and social conditioning. Realize becoming your true self has nothing to do with endlessly collecting more information, knowledge, and stuff.

My Story
Find out the highs and lows of Julien's story. See how far the paradigm of optimization will get you. Stop making excuses in order to achieve a new paradigm of abundance.

Commit to Abundance
How to fully commit to this new paradigm, eliminating resistance and social conditioning. Break free of scarcity, and your limiting ego.


PART 2 – PROOF

Understand the three steps to letting go and break free from a state of anxiety, misery, and not getting anywhere. Let go of the false assumption of scarcity and establish long-term internal transformation through self-discovery. Develop a sense of clarity and freedom.

Learn to:
- Become truly aware
- Accept without "understanding"
- Let go of negative thoughts and emotions
- Re-wire your instinctual reflexes to better handle situations
- Use the power of what you are feeling and experiencing to skyrocket your results


PART 3 – PERMANENCE

Turn your progress into permanent improvements and anchor them into your new-found reality.

The Subconscious Mind
How the subconscious mind is responsible for what you do, how it works, how to decode it, and harnessing its power to guide your life. Decompress the ingrained clutter and develop inner peace.

Social Conditioning
- Understanding the paradigm of scarcity
- The key difference between "surviving" and "thriving"
- Untangle yourself from fear and learned helplessness
- How to break free and protect yourself from social conditioning

Pandora's Box
- Eliminate patterns of self-attack and failure
- Understand your emotions, thoughts, and beliefs through your subconscious mind
- Unblock suppressed thoughts and emotions, and authentically express yourself in new ways

The Process
- When to let go of negative beliefs
- Experience true permanent transformation
- Steps to letting go of fear, anxiety, and self-judgment
- Accept and validate the traumatic events of your past
- Discover the triggers causing you to respond in a certain way

Opening Pandora's Box
- Eliminate fear and resistance
- Dissolve your ego and learn how to heal
- Turn suffering into transformation and true power
- Experience and break free from suppressed traumas
- Unlock the hidden mental triggers of your subconscious

Identifying the Subconscious
- Uncover and eliminate recurring negative patterns in your life
- Recognize subconscious patterns preventing you from achieving
- Realize what is unique to you (experiences, environments, perspective of reality)
- Learn how to identify and let go of the "unacceptable" things in your subconscious

How to Let Go of the Subconscious
This is a 3-step process for letting go of the subconscious.
- Recognize signs of escapism
- Stop being at the mercy of triggers
- Allow your subconscious to work for you
- Understand the sensations that make you human
- Let go of the fears preventing a life of abundance
- Fully experience the subconscious and heal yourself

Guided Subconscious Release
Reinforcement of Transformation Mastery content, with a powerful guided subconscious release. Let go of negative beliefs and tap into happiness.


Transformation Mastery also includes:

Guided morning and evening releases into your subconscious in order for you to center yourself.

Transformational infield footage to show you the way forward. What to do if:

Six-Month Transformational Series: a breakdown of all of Julien's transformations. Each month of the series includes:
- 1 Guided Live Release
- Life-Changing Transformational Content
- Reality-Altering Transformational Infield
- 1 Transformation Mastery Live Teleconference

Each month of the Transformation Series focuses on a specific area:
Month 1: Apathy & Self-Hate
Month 2: Guilt & Self-Sabotage
Month 3: Fear & Self-Trust
Month 4: Purpose & Procrastination
Month 5: Approval & Validation
Month 6: Self-Acceptance & Self-Love

The Book Club Series
For the first 3 months of Transformation Mastery, access Julien's exclusive book club series presented in Q&A format.

1-on-1 Skype coaching with Julien. Available only for those going through the entire program.

Transformation Mastery Facebook Group (invite only)
A private, exclusive group where members can share their transformation(s), and take part in group-only content.

NOTE: This Table of Contents depends on the package option purchased.
---
What You Get:

Purchase options include:

Standard $297
- Transformation Mastery Content
- Transformation Mastery Guided Releases
- Transformational Infield Footage
- Transformation Mastery Facebook Community
- 6 bonuses

Transform $497
- Everything included in Standard, plus:
- The Book Club Series: 3 Months of Exclusive Book Club Reviews with &A
- First 3 Months of The Transformation Series
- First 3 Months of Expanded TM Concept Deep-Dives
- First 3 Transformation Mastery Live Teleconferences
- First 3 Live Guided Releases

Transcend $597
- Everything included in Transform, plus:
- All 6 Months of The Transformation Series
- All 6 Months of Expanded TM Concept Deep-Dives
- All 6 Transformation Mastery Live Teleconferences
- All 6 Live Guided Releases
- Access to 1-on-1 Skype Coaching
---
Guarantee / Terms:
30 Day Money Back Guarantee
User Reviews of Transformation Mastery
Most Helpful User Reviews
5 of 5 people found the following review helpful
"rsd transformation mastery"
Ease of Implementation
8.0
Packaging/ Customer Service
8.0
Reviewed by
Marcus
January 20, 2019
I noticed there are not many reviews for this important product out there when I was trying to find out what others thought after using it. I am not quite sure why that is because this product has gotten a lot of coverage.

Anyways,I am gonna go right into what I think, and what I have gotten out of it so far.

First off what I like about it is the simplicity of use. And I think that one of the factors why it is effective.

This program is built on works of Dr. David Hawkins who wrote "power vs force" and "letting go". It might be also based on other works as well, but that's all I personally know.

This program takes you through series of inner exploration. You are pretty much your own guru. I think this is another important part of this program that I like.

I have seen a couple reviews that people said such and such person's program is more complete and whatnot. I personally think this is a perfect size program. If it was much longer or comprehensive I probably wouldn't have time for it.

I am not fully done with it yet. However I feel I have gotten enough out of it, and it has been really helpful.

I recommend it.
Help other users find the most helpful reviews
Was this review helpful to you?
View Other Home Study Courses (Books, DVDs, CDs, MP3/ Video)