The Dominant Sexual Power Program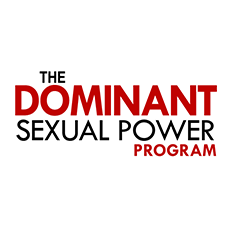 DSR Editor Rating
Product No Longer Available.
Editor Review
13 of 15 people found the following review helpful
"Highly Effective for Attraction and Relationships. Not for Complete Beginners."
Ease of Implementation
8.0
Packaging/ Customer Service
7.0
The Good
Very effective tools for improving relationships, and to make yourself more attractive.
Innovative. Lots of good practical details to help you implement it, and good value for money.
The Bad
Unnecessarily complicated in parts, overwhelming for complete beginners.
The Bottom Line
Very solid program to improve how attractive you are in relationships with women. The course has a lot of mileage - this isn't a course you just pick up and throw away the next day.
There's enough material for you to be applying and refining it over months - very sophisticated.
The course is ideal for you if you already have some good women skills and have women in your life. It will allow you to to take these relationships and your lifestyle with women to the next level. Highly recommended if that's your goal.
If you are a beginner you may find this course overwhelming to start with. So in this case, we recommend you first start with a beginner's course like "Make Women Want You", and you can always come back to this later when you have acquired some basic skills.
FULL DETAILED REVIEW
Dominant Sexual Power is an audio and video course that helps you to develop your confidence with women, your ability to attract them and gives you some advanced relationship skills.
The course is most suitable for guys wanting to improve their relationships and work on their relationships skills, as a lot of the advice will be most powerful when applied in this context.
This means women that are in your life on an ongoing basis.
The course already has a fairly long history. It was first developed by Vin DiCarlo in 2009 and was recently completely updated for re-release at the end of 2013.
It has been and continues to be, in our opinion, the best course created by Vin DiCarlo. This is saying something, since Vin has brought out quite a few very popular and solid courses over the 8 years he has been teaching.
What Will You Learn in this Course?
The program is based on four concepts:
Vision, Compliance, Shaping
and
Sexual Tension
.
In brief, the purpose of each of these is as follows:
Vision: The course starts from the top with your values and how you lead yourself as a man. There is a lot of inner game and confidence work here, and details on what it means to be a strong and masculine man.

While this type of advice has been seen before in courses and books, such as David Deida's "Way of the Superior Man" Vin DiCarlo brings it to life and improves on the others with his own take and some practical details for implementation (the hardest and most essential part).

Compliance: An attraction tool that encourages women to invest more effort in you and as a result become more attracted. It can also be used to create better boundaries, and as a result you are able to set the foundation for healthy relationships (when used appropriately, it can also be abused and have the opposite effect).

Vin DiCarlo has made advice on the concept of "Compliance" a part of most of his courses. It's part of his trademark and what he was originally known for. a part of most of his courses. In Dominant Sexual Power he provides you with a lot more depth and details on how to get compliance, and its purpose in relationships with women.

For those of you familiar with the concept it will help you to understand it more fully, relate it to practical actions you can take, and apply it more in your life.

Shaping: Innovative and very useful advice on how to shape your relationships with women and make them more healthy. The principle is to eliminate or minimize negative behaviors and emphasize a woman's positive behaviors in your relationships.

This is without a doubt the most useful part of the course and even guys at an advanced level will learn new things. In fact, the section on "Shaping" is not so relevant for beginners, because it is more sophisticated.

Sexual Tension: A very well known and common concept used in courses helping you to attract women. This part of the course is less innovative, and if you have studied many other courses, in particular those on attracting women, many of the concepts should be familiar to you. For the beginner, this is a good foundation on how to create attraction.
The objective of the course is to string these four pieces together to wield attraction in your life and in your relationships. Perhaps a clearer name for the course would've been "Dominant Attraction Power".
Is the Course Structured for Easy Use?
The main concepts and ideas (Vision, Compliance, Shaping and Sexual Tension) are described and explained in the audio package you receive the first day you sign up for the program.
Then, over the 12 weeks that follow, you will receive 'video coaching' episodes featuring Vin DiCarlo where he gives you practical advice and tips on implementing what you learned in the audio course. He also answers questions that have been sent in by students of the course.
Each of the video episodes is between 30 minutes to an hour long.
This is a great format for learning. The implementation part is as with most courses the most important and at least 80% of men are likely to need this to actually put this system into practice.
For other men that learn quickly, you may not need to stick with the whole program - although you are likely to learn more practical aspects that will improve how you use the knowledge.
Sophisticated - Not for the Complete Beginner
Overall the program is pretty advanced. To take full advantage of it you will have to string together and apply the four components taught in the course (Vision, Compliance, Shaping and Sexual Tension).
This won't be easy, and will take thought and 'homework' and practice before it becomes more natural for you. This is where the 12 week implementation course is most valuable of course.
You will have to become proficient with dating skills in general and confident with each of the four concepts before you get the full value from this course.
If you are a beginner, you will still find a lot of useful tips in this program. You will get a lot of value from applying advice and tips that you find in each section of the program, BUT to apply the whole method together will be overwhelming for you.
If you aren't already doing well with women, then it will be difficult for you to make the most of this program.
For one thing, this course is best used in the context of ongoing contact with women - so if you don't have a lot of contact and ongoing contact (e.g. relationships, and strings of dates) with women, then you won't have a lot of opportunity to practice.
The upside of this is that applying the advice in the program could keep you busy for a long time. You'll get a lost of mileage out of it, and your 'game' will get better as you implement the concepts into your life in increasingly sophisticated ways.
Strangely enough, the title of the product is "Dominant Sexual Power" implying that it will teach you to become better at sex with women on some level. However, I feel that if you don't already have good sexual skills in particular, you won't get this method to work for you.
The requirement of getting the results that the course promises is that you are already having good sex with your woman, and because she values this part of the relationship you will get the other benefits the program promises.
Most Valuable in the Context of Relationships
A lot of the value in this program is in using the advice within ongoing relationships. The advice on vision, compliance and shaping will be most effective when used in the context of long term relationships because there is a time factor involved for their effects to take place.
What does this mean? Well, if you are looking to learn something that will help you when you go out to a bar to meet and attract a new girl into your life, this isn't the best course to help you. You'd be better off with a course like Make Women Want You covering the basics of attraction skills.
So exactly where is this course best used and leveraged?
The strength of this course is in the consistent use of the advice in your relationships to improve their quality and get them moving in a direction that is supportive of your lifestyle, goals and aspirations for women.
When used in this context, it can help you to 'really excel' in this area of your life.
Weaker Points
This is a strong program, without many weak points to speak of. Having said that, some minor issues I found or clarifications you should be aware of are:
Section on Sexual Tension: This section was about creating tension with women, which is common advice that you'll find in many courses. Most of the advice within it was good, but there was some that I felt was added in to make it sound more 'innovative', but really just made it a little confusing for the listener.

In particular, there were a couple of points and examples given by one of Vin DiCarlo's trainers in the core audio program that were at best confusing and in my opinion wrong.

Clarification on Sexual Advice: A clarification. While "Sex" features in the name of "Dominant Sexual Power" and the marketing there is little to no advice on sex and sexual skills itself.

If this aspect was something you were looking for, check out instead Extreme Stamina, a course developed specifically for this issue.

Complexity Becoming Awkward: This is a very sophisticated course with very ambitious goals for you. It aims to take you to a level where you're applying specific patterns and sequences of the skills taught to create more impact.

As mentioned before, this isn't a bad thing, since you will get a lot of mileage out of this course - being able to improve and refine over time and get better and better results with it - perhaps even over as long a period as a year (depending on how quickly you learn).

But... at times the complexity is unnecessarily pushed to very high levels, even for advanced guys.

A specific example was in Week 10 of the video coaching, where Vin DiCarlo provides advice on creating 'advanced sexual tension'. A lot of details were added here that in my opinion would only make implementation more difficult without improving your results. So keep this in mind. Sometimes keeping it simple works just as well - and even better, since it's easier for you to execute properly. I'd skip this particularly part too.
The Bonuses
There are a 5 bonus courses which were added to this course for the re-release in 2013 covering areas such as relationships, texting, dating multiple women and giving women squirting orgasms. We have yet to review these, and will update these review when we've evaluated them.
The Bottom Line
This is a very solid program with a lot of mileage - you will get good value for your money if you work consistently on this program over at least a couple of months.
The Ideal User: If you are at an advanced level and you want to take your relationships and lifestyle with women to the next level, there is excellent advice in this product to help you do that. I highly recommend it in this case.
If you are a beginner or you have yet to develop reasonable skills in the bedroom (sexual skills), in approaching and attracting women then hold off on getting this course for now.
Most of the course won't be immediately relevant to you unless you have a foundation of basic meeting and attracting women and sexual skills.
See the rankings of approaching women, attracting women or sexual skills for more relevant courses to help you improve those skills first.
Help other users find the most helpful reviews
Was this review helpful to you?
Product Information
The Dominant Sexual Power Program (DSP) is a 12-week in-depth program to teach men how to use the "right words" to turn a woman on and increase her desire for him.
The foundation of Vin DiCarlo's program is based on implementing the four pillars of S-Cubed: Compliance, Sexual Tension, Shaping, and Vision. The program was created with the objective of tapping into the sexual area of the female brain using "innocent words" as subliminal messages to bypass a woman's rejection mechanism.
The program is divided into twelve 30-minute to 1-hour video coaching segments, and audio segments.
Bonuses include:
- Squirting Made Easy: How to give a woman an explosive orgasm
- The Threesome Formula: How to get two women ready for a threesome
- Harem Management 101: Managing several women at the same time without hassles or jealousy
- Dirty Text: The words needed to make a woman hot and horny
- Fvck Like A Porn Star: How to correctly have sex with a woman, while building self-confidence
---
Skillsets:
Attracting Women
Experience Level(s):
Advanced
Learning Format:
CD (Audio)
Release Date:
January 07, 2009
Product No Longer Available.
---
Feedback
If you have a question or problem, ask us:
Table of Contents/ List of Topics Covered:
Sexual Confidence and the "Inner Game" of DSP
- 3 ways that men destroy sexual tension
- Autonomic Blockages versus Extranomic Blockages
- Increasing your sexual tension tolerance and improve sexual confidence
- Become dominant and "flip the script" in a relationship, by Trainer Brian Pettit

How to Erase Bad Beliefs and Replace Them with Powerful New Beliefs
- Replacing bad beliefs caused by Autonomic and Extranomic blockages
- An internal mindset tweak to go from dating one girl to several at the same time
- Ways to make your new beliefs permanent
- Learn advanced sexual tension and physical escalation techniques
- How to set up sexually charged dates and getting a woman alone

Putting Your Vision to Work For You
- Passion versus Vision: Which one is more powerful for attracting women
- A 5-step system to clearly identify your vision, and get women involved in it
- The importance of your vision to be far-reaching and impacting others

Using Visualizations, Self Image, and Targeted Attraction
- A powerful visualization method
- Tailoring the expression of your vision to appeal to a specific woman
- How self image ties into the ability and idea that self image cannot be outperformed

Micro-Compliance
- The benefits of getting compliance from women
- An exercise to boost your self-confidence

Compliance Extremes
- Three fundamental concepts that generate high-level compliance
- How to get a woman to want to do things for you
- How to develop your beliefs further and apply the DSP program easier

Shaping
- Important prerequisites to effective shaping
- Long-term consistency and using it to build the projection of your character
- How to avoid a little known danger of getting positive social feedback from women

The Best Shaping Is Based on Radical Risk-Taking Changes
- Stepping outside of your comfort zone
- How risk-taking can improve your shaping abilities
- How to date multiple women at the same time
- The fastest way to get a woman interested in bisexuality

Sexual Tension 101
- Thinking about and using sexual tension as a strategic tool
- 10 methods to build sexual tension without language techniques
- The difference between arousal and sexual tension

The Ultimate Advanced Sexual Tension Tactic
- Creating sexual tension by describing your main date activity like you describe good sex
- Turn a women on by touching her in 5 "hot spots"
- The 3 keys to touching to produce powerful sexual tension

Combination Sequences
- The Obedience School
- Flip The Script
- Dominance Unlimited

---
What You Get:
Downloadable video and audio files of:

- Dominant Sexual Power Program
- Innocent Words Cheat Sheet (PDF)
- 14 Days DSP Video Coaching
- Action bonuses
---
Guarantee / Terms:
14 Day Money Back Guarantee

You will be billed a recurring fee for the entire term of the program to begin after the 14-day trial period expires. Monthly charges ($19.97) will be billed 14 days following the initial charge ($69.95) and continue every four weeks unless you cancel. See refund and cancellation policy of the product for further details.
User Reviews of The Dominant Sexual Power Program
Most Helpful User Reviews
8 of 12 people found the following review helpful
"Loads of Value. Low Cost. Great."
Ease of Implementation
8.0
Packaging/ Customer Service
10.0
Reviewed by
PUA casanova
September 02, 2009
Vin DiCarlo's newest course has a lot of content. It's 13 weeks long with a combination of video and audio and ebooks. You receive it bit by bit each week.

For some of you that may have studied his S-Cubed product it's kind of like an advancement of that. The concepts Vision, Compliance, Shaping and Sexual Tension are the main parts.

I'm only in the third week, but so far very happy. There's about an hour of content in each session and it's good quality.
Help other users find the most helpful reviews
Was this review helpful to you?
View Other Online Membership Programs