TantraLogic Weekend Workshop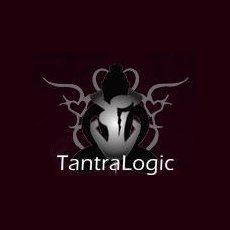 DSR Editor Rating
DSR does not provide Editor Reviews for Coaching & Mentoring.
Average User Rating
Go to Coaching Site
Coaching Program Information
This weekend workshop is a 3-day hands-on experience to dramatically improve your love life. A holistic model enables you to fully engage another person to get them attracted, keep them interested, and achieve mutual satisfaction. The workshop includes a clinic where participants and trained coaches go live into the field to demonstrate and help you practice core attraction skills.
---
Skillsets:
Relationship Skills
Experience Level(s):
Beginner
Learning Format:
Coaching & Mentoring
- Standard Bootcamp
Release Date:
February 26, 2008
No Price Made Available by Product Owner.
Contact Product Owner Directly.
Available in Following Cities:
N/A
---
Feedback
If you have a question or problem, ask us:
Table of Contents/ List of Topics Covered:
Day 1
- Meet and greet
- The essence of attraction and seduction
- Misconceptions, myths, mysteries
- What you can expect from the weekend
- Individual coaching, exercises, demonstrations, and feedback

Day 2
- Conscious awareness, social patterns, natural rhythms
- Skill development
- Sticking points, setbacks, critical factors
- Female psychology
- Mate selection
- The relationship life cycle
- Approaching, opening, interacting
- Individual coaching, exercises, demonstrations, and feedback

Day 3
- Mindset and confidence (inner game)
- Behavior and competence (outer game)
- Escalation and sexual framing
- Fashion and style
- Logistics and environment
- Patterns and routines
- Daytime vs. nighttime interactions
- Social and situational calibration
- Social competence
- Your development path
- Individual coaching, exercises, demonstrations, and feedback
---
What You Get:
3-day workshop
---
Guarantee / Terms:
N/A
User Reviews of TantraLogic Weekend Workshop
Other Top Rated Dating Coaching Bootcamps