Spike Seduction: Atelier 10h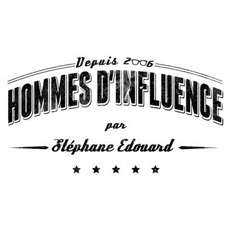 DSR Editor Rating
DSR does not provide Editor Reviews for Coaching & Mentoring.
Average User Rating
Coaching Program No Longer Running.
Coaching Program Information
This coaching is a variation of the SpikeSeduction method offered in either a day or evening session depending on your lifestyle.
The 2-day session is designed to help you:
- Overcome your fear of the approach
- Learn how to socialize
- Approach the women you desire
The coaching is structured in relation to your lifestyle.
---
Skillsets:
Attracting Women
Experience Level(s):
Beginner
Learning Format:
Coaching & Mentoring
- Standard Bootcamp
Release Date:
March 20, 2006
Product No Longer Available.
Available in Following Cities:
N/A
---
Feedback
If you have a question or problem, ask us:
Table of Contents/ List of Topics Covered:
Day Session:

- Lesson reality and honesty: where are the limits of the possible?
- Psychology of unlimited spaces (open areas psychology): developing a daytime meeting mindset
- Being prepared at all times
- The lifestyle to adopt for socializing during the day
- The availability rate of reaching people during day
- Specific signs to detect this availability during the day
- How to manage people who intersect the world
- The signs of interest specific to this type of environment and the difference from evening signs
- How long do you have to approach someone you've spotted during the day?
- The requirements for create comfort
- Personalized coaching focusing on where you go to practice

Evening Session:

- Psychology enclosed areas: why go there, and how to develop the mindset of nocturnal meetings
- Developing the energy needed for night meetings
- Is there availability of signs specific to night spots, and if so which?
- The signs of evening interest
- Night is a comedy eternally repeated: decode the meaning of interactions
- Personalized coaching to speak where you go to practice :

For All Sessions:

Before the session, receive an unpublished multiple-choice assessment in order for the coach to understand you better and discover your hidden strengths. After the session, you will receive a personalized diagnosis and measure your progress.
---
What You Get:
Option:
Classic Workshop
- 10 hours workshop

VIP Workshop
- 10 hours workshop
- VIP parties
- Access to Master Class
- Unlimited Telephone Advice

Day or night:
- Same time (10h)
- Divided into 7 am on Saturday (19h-02h) + 3h Sunday (14h-17h) for the evening session
- Vice versa for the day session: 3 hours on Saturday (19h-22h) + 7h Sunday (12h-19h)
---
Guarantee / Terms:
Actual purchasing price is in Euros € 995 with a deposit of € 495
User Reviews of Spike Seduction: Atelier 10h
Other Top Rated Dating Coaching Bootcamps