Speer Method: Style And Fashion Training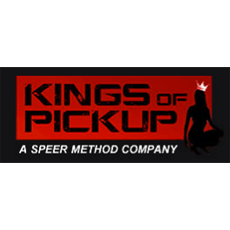 DSR Editor Rating
DSR does not provide Editor Reviews for Coaching & Mentoring.
Average User Rating
Go to Coaching Site
Coaching Program Information
This training teaches you how to improve your personal style and appearance according to your own personality and lifestyle.
---
Skillsets:
Image, Physique & Style
Experience Level(s):
Beginner
Learning Format:
Coaching & Mentoring
- Specialized Coaching
Release Date:
January 01, 2009
No Price Made Available by Product Owner.
Contact Product Owner Directly.
Available in Following Cities:
N/A
---
Feedback
If you have a question or problem, ask us:
Table of Contents/ List of Topics Covered:
Analyzing your wardrobe needs
- What to wear for different venues
- How to master the art of socially intelligent dressing for social events, parties, and dates
- How to dress down with style for leisure activities

Building a successful wardrobe
- Organizing your closet effectively
- Deciphering which garments to keep and which ones to discard
- Mixing and matching colors and textures
- Expanding your wardrobe

Working with haberdashery
- How to alter the personality of a suit with ties, belts, shoes, and hats
- Selecting the right eye and sunglasses for you
- Expanding your wardrobe with belt, shoe and ties
- The do's and don'ts of accessorizing
- How to maintain and care for your ties, hats and shoes

Shop more efficiently
- What type of store caters to your needs
- Which brands are designed for you
- A clothing list for each season
- When a sale is not a sale
- How to comparison shop
- Learning about fashion through magazines
- Advantages and disadvantages of various fabrics
- Looking for the distinctive stamps of workmanship

Creating a grooming regimen
- Haircut and styling
- Eyebrow, ear, nose and facial hair trimming
- Cosmetic dentistry - teeth whitening
- Nail care Removal of unwanted body hair - laser
- Dealing with baldness
- Skin care options
- Cosmetic enhancement procedure options

Identifying and Maximizing your best physical qualities
- How to play down your problem areas by maximizing your strengths
- Balancing an outfit with color and textures
- Having style and flair in spite of physical shortcomings
- When to break outdated fashion rules Choosing complementary colors
- Knowing what works for you and why it works
- Cosmetic enhancement procedure options
- Looking for the distinctive stamps of workmanship
---
What You Get:
- Style and Fashion training for $100/hour for minimum of 2 hours session
- Open Like a Master (check link for more information)
- VIP Forum Membership
---
Guarantee / Terms:
NA
User Reviews of Speer Method: Style And Fashion Training
Other Top Rated Dating Coaching Bootcamps
No entries were found