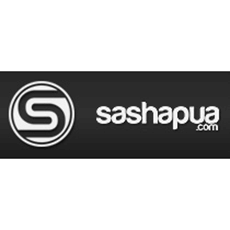 DSR Editor Rating
DSR does not provide Editor Reviews for Coaching & Mentoring.
Go to Coaching Site
Coaching Program Information
"Sasha PUA Bootcamp" offers training to learn how to approach women.
---
Experience Level(s):
Beginner
Learning Format:
Coaching & Mentoring
- Standard Bootcamp
Release Date:
April 22, 2008
No Price Made Available by Product Owner.
Contact Product Owner Directly.
Available in Following Cities:
Denver (US) • London (UK) • Portland (US) • Toronto (Can
---
Feedback
If you have a question or problem, ask us:
Table of Contents/ List of Topics Covered:
Day 1
Intro and Basic Theory
- Why are so many men unsuccessful with women?
- How to avoid neediness
- Typical losing mindsets to be avoided and the correct mindsets to adopt for success
- Typical losing pickup strategies to be avoided and the correct strategies for success
- What do girls actually want?
- What is real value?
- Being in the moment
- Being honest with yourself, and the girl
- The importance of having a life
- The importance of knowing what you want and how it relates to qualification
- Overcoming limiting beliefs
- Why pride is your enemy
- Being a man
Social Exercises
Social Exercises II and Approaches

Day 2
Intermediate Theory II
- How to approach girls on the move
- When to stop / not to stop moving girls
- How to stop a woman dead in their tracks
- When to chase after a woman – the importance of persistence
- Smooth opening lines
- How to banter with her effectively
- The 6 categories of conversation starters and how they work
- How to transition into conversation after the opener
- Conversational tension points – and how to make sure you get through them!
- Why first impressions really are as important as they say
Approaches II
- Delivery of opening lines and general conversational style and vibe
- How you present yourself
- How you find out about her
- How you go for the number / date
Coffee, Analysis & Recap, Conversational Techniques & Advanced Theory III
- Why instant dates rock – and how to get them!
- How to get a girl's number
- How to setup dates properly
- How to make sure she shows up for the date
- How to approach in multiple scenarios
Approaches III and final Analysis and Recap

---
What You Get:
- Homework missions for the rest of the month

- 3 months email support
---
Guarantee / Terms:
Money Back Guarantee if not satisfied after the event.

TERMS:
- Events in London: £647.00
- Events outside London: £997.00
- Other packages are available. Contact the dating company for more information.
User Reviews of Sasha PUA Bootcamp
9.0 out of 10 stars
Share your thoughts with other users:

Most Helpful User Reviews
View all user reviews
Other Top Rated Dating Coaching Bootcamps