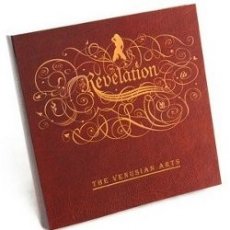 DSR Editor Rating
Product No Longer Available.
Editor Review
59 of 64 people found the following review helpful
"A Comprehensive Manual to Pick Up Artistry (Mystery's Upgraded Method)"
Ease of Implementation
8.0
Packaging/ Customer Service
5.0
The Good
Comprehensive description of Mystery's pick up artistry, extremely effective with high quality women, very clear description of the social matrix (allowing you to understand clearly social interactions), simple and healthy mindsets to help you act naturally
The Bad
Can be overwhelming for newbies/ beginners and scare them off/ demotivate them, difficult to implement because of sophistication - takes perseverance, high price ($99), a bit dated now (published 2008), some customer service complaints
The Bottom Line
At $100 this is expensive for an ebook. It's also a bit dated, having been published in 2008 (6 years ago). However it does contain good quality advice.
If you are ambitious in your aspirations of the quality (beauty) of girls you want in your life, or in building your skillset to work in bars and clubs, this book provides comprehensive advice on how to get there.
Important Update: In 2013 a more comprehensive course came out, that is a direct evolution of the mystery method system - 3 Second Sexual Attraction 2.0 from Mehow. It has more comprehensive content which includes infield videos with demonstrations.
Finally - if you are new to dating advice and haven't read any before this isn't for you. First read the the best beginner's book on the market: Make Women Want You to get your dating skills started.
FULL DETAILED REVIEW
This book was the third evolution of the Mystery Method from
Mystery (Erik von Markvoik)
. For background check out the complete evolution of Mystery Method courses in this summary
Evolution of The Mystery Method
and read our review of the former edition of
Mystery Method
.
This book was a surprise to me. I expected simply an upgraded version of The Mystery Method: How To Get Beautiful Women into Bed, but it turned out to be quite a bit more.
The Last Description of Mystery's Pick Up Technology from his Company
Revelation was extended beyond Mystery's original Mystery Method (MM) for picking up women to ensure that it was more comprehensive.
The original Mystery Method (MM) included: The M3 structured model, Group theory, Gambits and a Methodology for practicing in field (actually just a few principles).
Revelation adds to this the following:
- The Zen of Cool: The most fluid and easily understood explanation of how good inner game comes across that I have ever read.
- Delivery of Material and Lines: Lots of subtleties pointed out that held people back from implementing the original Mystery Method.
- Making Conversation: Same as above, lots of subtleties described well to help people to understand their importance and how to make this pick up approach really work.
Adding Some Good "Seduction Community" Advice to Upgrade Mystery Method
Revelation integrates many essential concepts that have grown up out of the community over time into Mystery Method, thereby making something much much more effective. It is done very well, and details from concepts taken from elsewhere flow throughout the book seamlessly, interwoven with Mystery's concepts perfectly. Some of these include: Attainability/ appreciation from Sebastian of The Approach, reactivity, secret society and AMOG concepts from Real Social Dynamics, vibing concepts that surfaced in the community during 2006, 'entourage' from AFC Adam (Adam Lyons) and company circa 2007 and many more.
I was most impressed to see the integration of some aspects of the game that I've found important, subtleties that I've integrated over the years, but that have been less talked about outside of the older hands of the community who keep more to themselves.
Adding some Healthy Relationship/ Lifestyle Fundamentals Previously Underemphasized
"Any display of good manners or discretion will trigger attraction in women."
I've never seen this written before and was impressed. It goes against a lot of the seduction community 'dogma' that has unfortunately arisen over the years, and has been detrimental to the development of many students.
The book places important emphasis on "Healthy emotional programming – sincerity, kindness, ambition, industriousness, love and commitment, protector of love ones etc." This is an innovative way to explain and convey important character traits that you should be taking on and why. Great stuff again.
The last chapter's review of plausible deniability, social norms and ASD is the best well rounded explanation I have seen anywhere of how to pull your game together fully. It will be very useful for anyone from beginners to advanced.
This Product's Weaknesses?
My fear is that the wealth of information may be overwhelming for beginners. This is not through fault of good explanation, but more through the sheer overwhelming amount of content that is contained within this product. Mystery's Method has always been the most complex, and this, while making it more accessible and simple on some levels, remains complex due to its sheer comprehensivity.
Some of the concepts may be difficult for newbies and beginners to understand. It is extremely comprehensive. And some of the concepts get less attention from others. Explanations should have been improved on some of the discussion of plausible deniability, serendipity and baiting with more examples for instance. For beginners or those who have studied less, these concepts will be difficult to implement due to lack of understanding.
Other weaknesses include are the price and customer service. The price, at $99 for an ebook, is right at the top end of the range. Customer service also tends to be challenging. We've received various reports from customers having difficulty getting in contact with their support.
Comparison to Other Mystery Method Based Systems
3 Second Sexual Attraction 2.0 (2013)
3 Second Sexual Attraction is the second evolution of Mehow's system. Mehow trained initially with Mystery and later on went into a lot more detail with his system. In the second version of his system, he has again gone into more comprehensive detail, so that it is more practical than former Mystery Method systems (including Revelation and Magic Bullets).
A key aspect of this is that he explains and describes the conversation pieces and elements you use in far more detail. In addition he includes real infield footage in the course, to show you what it looks like when executed. The price is also more reasonable compared to Revelation - especially given the much larger range of books, audio and videos you get with this most recent course.
As a result it is currently the best Mystery Method based course available. See our complete review here.
Magic Bullets (2008)
Magic Bullets
is the competing product from Love Systems which is very similar in its base content. Where the two differ, is that Revelation has attempted to include more content from the softer side (e.g. Inner game) into its method. Whilst Magic Bullets remains technical, but has expanded further the original MM to handle more contexts/ situations and approaches.
This product has a slight edge over Magic Bullets in content quality, thanks to integrating a wider range of perspectives on the art of pick up (e.g. plausible deniability and inner game concepts). It also maintains an 'arty' feel to it, which is Mystery's style. If you like to learn through more general concepts as opposed to technical/ detail orientated rules, you are likely to find this product better suited to your learning style than Magic Bullets.
On the other hand, Magic Bullets, thanks to the detail it goes into tends to be easier to implement than Revelation. This is the main reason it has a higher rating than Revelation.
The Bottom Line
This product is a little pricy at just under 100 dollars for an eBook, but in content terms it's pretty polished. It is the most comprehensive look at Mystery's art of pick up, approaching and attracting women, weighing in at over 300 pages. So you get a lot of content for that money.
The more recent and comprehensive course, 3 Second Sexual Attraction 2.0 from Mehow, covers the same contents in more detail and more comprehensively - and is cheaper. It's the best version of the Mystery Method systems currently available. Nonetheless we recommend Mystery Method courses only for the intermediate to advanced students of dating advice (i.e. you are already getting good results), because of their complexity.
If you are new to dating knowledge, instead check out a practical and more easily implemented course like Make Women Want You.
Finally, for people in the seduction community for a while who haven't been getting the results they want, perhaps through attempting to implement the original MM (Mystery Method), I would recommend The 4 Elements of Game which is the best run down of how to fix the problems you have and start getting results.
Help other users find the most helpful reviews
Was this review helpful to you?
Product Information
This program reveals practical emphasis on vibe, delivery, humor, microcalibration, and value switches that could assist you in capturing the attention of women.
The manual is a more recent publication that has its origins traced in the original Mystery Method Corporation eBook (The Venusian Arts Handbook), which Mystery Method Corporation formerly published before Mystery left and it changed its company name to Love Systems.
---
Skillsets:
Meeting Women
Attracting Women
Experience Level(s):
Intermediate
Release Date:
June 06, 2008
Product No Longer Available.
---
Feedback
If you have a question or problem, ask us:
Table of Contents/ List of Topics Covered:
Preface
Powers of Game

Evolutionary Backdrop
Survival and Replication Value
Social Alignments
Emotions
Reaction and Relative Value
Romantic Love is Value-Based

Overview of the Game

The Primary Emotions
- Interest
- Vibe
- Attraction
- Connection

The Zen of Cool
The Ghost
The Flame
Delivery
Body Language
Vocal Tonality
Facial Expression
How to Roll
Get Out of the House
Practice Your Game
Build Your Avatar
Bring Social Proof
Be the Observed
The Way of Being
Disinterest
Active Disinterest
Disqualifiers (Negs)
Hand-Throws
Under-Reacting
Preemptive Disinterest
Roll-offs
Disallowing Frames
Passive Disinterest
Avoidance
Impatience
Failure to Invest
Resistance
Breaking Rapport
Disacknowledgment
Interest
Proximity
Self-Grooming
Attention
Vibing
Value Offering
Passive IOIs
Touching and Affection
Bait-Hook-Reel-Release
Microcalibration
The One-Page Guide to Kino
Qualifiers
The Approach
Approach Guidelines
Beyond Opinion Openers
Body Rocking
False Time Constraints
Making Conversation
Being Talkative
Conversational Basics
Curiosity and Intrigue
Humor
Sexual Tension
Canned Material
Storytelling
Sound Bites
Frame Control
Group Theory
Opening the Set
Hooking the Set
Locking-In
Choosing a Target
Disarming the Obstacles
Holding Court
Handling Interrupts
Winging and Isolation

Conclusion
Acknowledgments

Notes
DLVs
Women Explained
AMOGs
Attraction Notes
Connection Notes
Anti-Slut Defense (ASD)
Plausible Deniability
Violation Theory
Congratulations!

The following exercises, techniques and methods are included:
- Survival and replication value
- The 5 primary emotions you must instill in a woman
- How to set the vibe in your house
- The 8 visual clues, 6 behavioral clues, and 4 social cues that women screen for
- The 6 elements of connection
- How to confide in her
- The Mystery Classic Newbie Drill
- Building your avatar
- The 4 tribal leader characteristics her subconscious is always qualifying men for
- How the Roll-off is like a neg without words
- The 9 approach guidelines to get you into the set
- How she'll test you to see if you're the real deal
- 5 steps to add value and take the dominant role
- 5 step-by-step instructions to creating your own storylines
- The 11 waypoints of group theory
- The 5 common sticking points of isolation
---
What You Get:
eBook
---
Guarantee / Terms:
NA
User Reviews of Revelation
8.4 out of 10 stars
Share your thoughts with other users:

Most Helpful User Reviews
View all user reviews
View Other Home Study Courses (Books, DVDs, CDs, MP3/ Video)
"Listen In As We Share The Top Takeaways From The Best Dating Products Ever Created... Shave Years Off Your Learning Curve As You Discover What Really Creates Success With Women"
Here's just a few things we reveal in this info-packed interview:
The surefire products that are proven to work - based on 15+ years coaching men to dating success.
Why we dubbed this one product 'idiot-proof' and how it can transform a woman's reaction to you almost immediately.
Feel anxious about approaching women? Discover how to bypass that and set up a stream of dates with gorgeous women in as little as 20 minutes a week.
Dating Skills Review has been featured or quoted in: