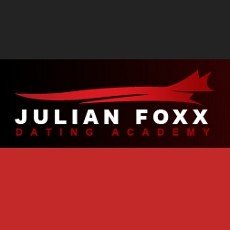 DSR Editor Rating
DSR does not provide Editor Reviews for Coaching & Mentoring.
Coaching Program No Longer Running.
Coaching Program Information
This workshop is designed to target eliminating beliefs and behavior that are holding you back as a man, and replace them with those that improve your success with women, as well as allowing you to lead a more pleasure filled and fulfilling life.
---
Skillsets:
Inner Game & Confidence
Experience Level(s):
Advanced
Learning Format:
Coaching & Mentoring
- Specialized Coaching
Release Date:
January 01, 2007
Product No Longer Available.
Available in Following Cities:
New York (US)
---
Feedback
If you have a question or problem, ask us:
Table of Contents/ List of Topics Covered:
- How to improve your self-esteem
- How to allow you to forgive yourself
- How to convey incredible confidence
- A system that rapidly increases self-esteem
- How to quickly eliminate your unattractive habits
- How to become the master over your emotions
- Managing confrontations with an upper hand
- A series of exercises to give you seduction power
- Preventing a woman from manipulating your emotions
- Transforming stress, anger, and anxiety into self-esteem
- How to reprogram yourself and begin leading the lifestyle
- 3 fatal mistakes most guys make when meeting a beautiful woman
---
What You Get:
3 Day workshop
---
Guarantee / Terms:
Full refund if not satisfied with product.
User Reviews of Real Inner Game
Most Helpful User Reviews
0 of 1 people found the following review helpful
"The Whole Thing was Really Well Organized"
Ease of Implementation
8.0
Packaging/ Customer Service
8.0
Reviewed by
jbrett
March 02, 2009
Coaching/ Bootcamps Information
Instructor(s) for Coaching:
Julian Foxx
Date Program Took Place:
January 01, 2009
The Good
-The whole thing was really well organized -We didn't sit around and listen to a lecture, everything was participatory -The bonus stuff like the night game and fashion consult -Small groups -Getting to work w two different experts -Free food/drinks
The Bad
-More infield work -More demonstrations since Julian's good to learn from -More specific tactics and techniques -More in-depth fashion consult, possibly in a clothing store
Just wanted to say that the hype around the community about Julian is totally real, the guy has serious game... I definitely had my doubts since a lot of the internet buzz about guys turned out to be complete BS. It seems like this guy has almost every aspect of his game under control...
So I took this seminar two weekends ago in NYC. Its the first weekend long seminar I've done so far (Fri-Sun), so about 21+ hours of work total. Definitely recommend it because...
A. He runs the seminar with Dr. Robert Epstein, who handled a lot of the mental inner game stuff and took us through a lot of helpful exercises and techniques.
B. He has actual women there to approach, which I actually thought would be lame and wouldn't accurately portray real situations but not only was it realistic but there was a lot of excess pressure to do the approaches in front of everyone... which really payed off in the long run because now I feel like approaches are 10x's easier when the audience isn't there. Its also an opportunity to do a lot of approaches at once, so I got to try different things and I start to feel like I really don't care what happens after a while
C. He had a guy come in to do a fashion consultation on the last day.
He also ended up taking us out as a bonus that wasn't included in the seminar which was probably one of the coolest parts.
Help other users find the most helpful reviews
Was this review helpful to you?
Other Top Rated Dating Coaching Bootcamps