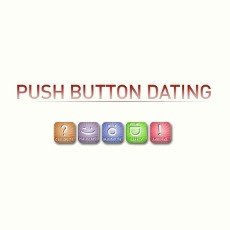 DSR Editor Rating
No Editor Review Available Yet.
Product No Longer Available.
Product Information
"Push Button Dating" from Race de Priest and Christian Hudson of The Social Man is a "start-to-finish method" program that aims to provide men with valuable information on how to meet women online; whether it is a social networking sites, facebook, MySpace, or online dating sites like okcupid and Plenty of Fish.
---
Skillsets:
Meeting Women
Attracting Women
Experience Level(s):
Beginner
Learning Format:
Online Access
Release Date:
July 22, 2010
Product No Longer Available.
---
Feedback
If you have a question or problem, ask us:
Table of Contents/ List of Topics Covered:
MODULE 1 - CURIOSITY
- RED FLAGS: The instant turn-offs that men make in setting up their profiles, and why you must avoid them
- Exactly what type of pictures will get her excited.
- The power of Qualifying Statements
- Race de Priest's newest and best openers.
- The 3 MOST IMPORTANT elements in your profile
- The biggest mistake that guys make in sending their first message

MODULE 2 - PLAYFULNESS
- 2 things that will make her feel like she's been communicating with a grade-school crush, and not a guy she just met online
- How to be silly and fun without being childish and turning her off.
- How to introduce sexual undertones to the conversation in such a charming way that she can't help but play along
- GAMES: she's NEVER had any guy ask her these questions, and she'll JUMP at the chance to craft a playful response
- Why words matter, and how to become a master of fun, flirty communication

MODULE 3 - IMAGINATION
- The critical mistakes that guys make when they're responding to her questions
- The power of future projections to create romantic trips that never happened. - How to talk about yourself in a dynamic, exciting, intriguing way - without bragging or saying anything to turn her off
- 3 techniques for transition from the guy who she flirts with to the guy who enchants her
- Which details to share - and which to keep to yourself

MODULE 4 - SAFETY
- If she thinks you're too good to be true, she'll test you.
- How to ask for her number in a fun, playful way that will increase your chances of getting it
- A technique for dealing with the most in-demand women when they stop responding
- The correct way to playfully tease a woman (note: if you are doing this wrong you are instantly turning women off)
- What to do when she puts up objections to giving you her number.
- How to track back and reset if the interaction gets off course, if she gets offended, or if you feel her slipping away

MODULE 5 - AROUSAL
- How to test her sexual boundaries.
- The first five seconds: EXACTLY what to do and say to make it comfortable and exciting
- How and when to begin physical escalation
- How to isolate her, and get her back to you place for "fun times"
- Something Race do that his friend Tim calls "le skratch". This ONE thing has led to more sex, more women telling him I'm sexy, and more crushes on him than anything else he teach
---
What You Get:
Push Button Dating

Bonus Items:
- RACE'S BELIEFS
- CASE STUDIES

Option to upgrade to Push Button Dating + Mastery for additional fee.
---
Guarantee / Terms:
365 Day Money Back Guarantee
User Reviews of Push Button Dating
Most Helpful User Reviews
18 of 18 people found the following review helpful
"Needs more work"
Ease of Implementation
4.0
Packaging/ Customer Service
3.0
Reviewed by
Weazel
April 26, 2011
The programs exclaims a lot that it doesn't deliver. The programs main focus especially with profile design is on Myspace which is different from dating sites. Race doesn't give much on profile design for for dating sites, his examples are all the same throughout 3 sites, he gives you three openers but states in the home page "many more" which makes you believe there is a lot. The statement copy/paste is deceiving. There isn't much to copy/paste and not much direction on constructing openers except a reference to a stupid website for ideas. If your profile isn't working there isn't much help to fixing it. There is also no difference from the Mastery course and the regular course, just a charge of 50 dollars a month. The forum is based on nonsense that don't apply to online dating. There is suppose to be weekly updates in the Mastery section which doesn't happen, so your paying 50 bucks for Race to take his time. And most of all, if you email Race with your issues and he feels offended by your disappointment, instead of helping you, he rather defend his program with evidence that isn't tangible and than offer to give your money back and send you on your way. It's actually the one of the reason I'm posting on here. These guys say they study social behavior, but a lot of them don't know how to behavior themselves.
Help other users find the most helpful reviews
Was this review helpful to you?
0 of 3 people found the following review helpful
"got results"
Ease of Implementation
9.0
Packaging/ Customer Service
9.0
Reviewed by
Harty
February 23, 2012
I haven't read all of it yet, but i have took one of the messages from push button dating and paste it into my plenty of fish account sent it out to about 10 girls and have had 4 messages back already the next day so i can say i have had more results, ile post another review when ive finished reading all of it when i eventually get the time :)
Help other users find the most helpful reviews
Was this review helpful to you?
View Other Home Study Courses (Books, DVDs, CDs, MP3/ Video)