Mystery (Erik von Markovik) on Jimmy Kimmel (November 2008)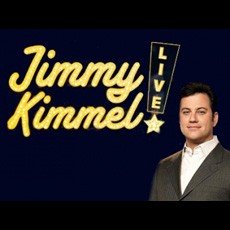 Background Info
Featured Dating Company
:
Venusian Arts
Featured Dating Coach(es):
Mystery (Erik von Markovik)
Publication/ Broadcast Date:
November 19, 2008
Media Brand: Jimmy Kimmel
Medium: TV Talk Show
Mystery appears next to Kate Walsh of The Private Practice to promote the opening of Season 1 of The Pickup Artist on VH-1.
Video of Media Appearance
Update Required
To play the media you will need to either update your browser to a recent version or update your
Flash plugin
.
Other News & Media Items Featuring Mystery (Erik von Markovik)
Help Us to Improve this News & Media Item
The information in this News & Media item is verified by Dating Skills Review's Editors to be as objective, complete and close to the truth as possible.
Help us improve the infromation on Mystery (Erik von Markovik) on Jimmy Kimmel (November 2008) by sending us any background on this media appearance that you believe to be missing, wrong or lacking detail. Please state sources where possible to make our job easier to verify the correctness of the information.
Contact: [email protected]