Love On Purpose Revolution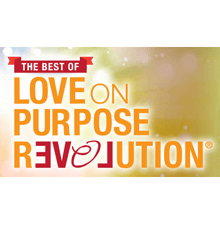 DSR Editor Rating
No Editor Review Available Yet.
Average User Rating
Go to Product Site
Product Information
Hosted by Orna and Matthew Walters, this program features 21 experts on Love, Dating, Sex and Relationships as they debunk the myth that love happens by accident. You will gain access to a new expert call every Monday through Friday at 5:00pm, Pacific Time.
Your access includes sessions filled with profound insights and powerful tools to help you create "love on purpose" in your life.
First name and email address must be provided to gain access, which includes the "Love Notes Weekly" newsletter.
---
Skillsets:
Relationship Skills
Experience Level(s):
Beginner
Learning Format:
Download (Audio)
Release Date:
January 29, 2011
No Price Made Available by Product Owner.
Contact Product Owner Directly.
---
Feedback
If you have a question or problem, ask us:
Table of Contents/ List of Topics Covered:
Dr. John Gray Session
- Hormones and behavior
- How men and women communicate
- Partner's responsibility for fulfillment
- Tool to make your partner listen

Larry Michel Session
- Four Lifestyle Traits
- Nature of True and False Attractions
- Four Personality Modifiers
- 'Energy Vampires'

Eve Hogan Session
- 5 Essential Life (and Relationship) Skills
- Sabotaging your relationships
- Self-Esteem
- Story of the Golden Buddha

Sheryl Paul Session
- Highest spiritual calling
- How to identify the Red Flags
- Letting go of control
- Myths around getting engaged, getting married, and myth of love

Dr. Korenna Reynard Session
- Tool for keeping your Sex life exciting
- Sex and Intimacy
- Myths about Sex and Relationships
- Orgasmic response

Marci Shimoff Session
- Happiness Set Point
- Science behind love, happiness and the brain
- Powerful tools to feel love
- Releasing negative emotion

Bill Bauman Session
- Experience life
- The heart is in charge
- Practice of letting go
- Yourself through the lens of the heart

Lisa Steadman Session
- One question to ask
- Celebrate good men
- Environments for meeting men
- Stop waiting for a man

Jeneth Blackert Session
- Relationship dragons
- Transforming negative emotion
- Elements in the Dream Matrix
- Becoming whole

Rhonda Britten Session
- The lies that fear
- Steps to move past physical or emotional trauma
- The Stretch, Risk or Die technique
- Life without fear

Maryanne Comaroto Session
- Chemistry
- Self love
- The 'Stop, Drop and Roll' technique
- Essential elements necessary for a relationship

Cherry Norris Session
- Difference between a friendship, a business meeting and a date
- Being simultaneously giving
- The 6 second rule
- Powerful qualities you can develop

Jonathon Aslay Session
- Recognize the 6 types of men
- Truth about the Bad Boy
- The stages of commitment
- Types of relationship men commit to

Marilyn Harper Session
- Examining your past patterns in relationship
- Love Deliberately
- Purchase Order for your Beloved
- 4 C's of infinite Love

Allana Pratt Session
- Steps to move out of the anger
- Be a Sexy Mom
- How a woman can ignite a man
- How to speak from your genitals

Dr. Margaret Paul Session
- 6 Step Inner Bonding Process
- Tool for moving from an intent to protect
- Your internal guidance system
- Fears in relationship

Jordan Harbinger Session
- Creating attraction
- How important the first 3-5 minutes
- Non-verbal indicators
- Why men neuter their personality

Carol Allen Session
- What a season of love is
- Most common personality types
- Tips for finding love
- Critical keys to love

Christine Arylo Session
- Love Cracks
- Self Love
- Recognize your relationship fears
- Inner Mean Girl/Inner Bully

Dr. Ali Binazir
- Principles of the Tao of Dating
- How to embody the goddess
- Practical spiritual practices
- How to initiate without speaking

Marni Battista & Nicole Johnson Session
- Ways to sabotage your dating
- Tips for online dating
- Rules about sex and dating
- How to weed out the 'undateable' people

Charu Session
- What is Tantra
- Essential components of relationship
- Practice for connecting with your partner
- How to reconnect with your body

Christel Hughes Session
- Personas
- Common personas
- Control, protection or survival
- Integrating our personas

Shawn Roop Session
- Difference between controlling love and receiving love
- How to break your patterns in love
- Technique for cutting cords
- Changing one thing a day will change your life

Orna and Matthew Session
- Ingredient to a successful relationship
- Impact our stories have
- Steps to Emotional Authenticity
- The impact that heartbreak has
---
What You Get:
- Downloadable MP3
- Workbooks
- Transcripts
---
Guarantee / Terms:
30 Day Money Back Guarantee
User Reviews of Love On Purpose Revolution
View Other Home Study Courses (Books, DVDs, CDs, MP3/ Video)