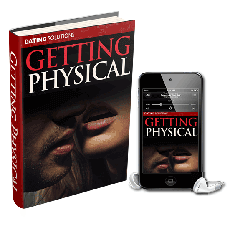 DSR Editor Rating
No Editor Review Available Yet.
Average User Rating
Product No Longer Available.
Product Information
This system by Greg C. Greenway shows men how to smoothly sexually escalate interactions with a woman from the moment of meeting her to advancing to the bedroom. It offers techniques to create high levels of sexual tension and bypass a woman's logical mind to create devotion, obsession, and sexual addiction.
Some of the areas covered:
- How to smoothly escalate towards sex in four steps
- How to avoid awkwardness, rejection, or being labeled as weird
- Discover what is going on under the surface of your interactions
Bonus items include:
- Seven Ways To Make Her F,,, You
- Seven techniques designed to create intense levels of sexual arousal in women
---
Experience Level(s):
Beginner
Release Date:
October 01, 2015
Product No Longer Available.
---
Feedback
If you have a question or problem, ask us:
Table of Contents/ List of Topics Covered:
- Putting the system to work for you in less than one hour
- A game for transitioning her into a sexual state of mind
- Escalating smoothly with a woman without being rejected
- An effective line to use if not sure if she wants to kiss you
- Where to touch her to guarantee avoiding the "no-sex zone"
- How to give a real, manly, intimate hug that turns a woman on
- An under-the-radar touch that makes a woman incredibly horny
- An explanation of physical escalation and using it in your interactions
- A simple technique that gets amazing reactions from hot women
- Knowing when a woman is read and the right time for the "natural kiss"
- Powerful escalation tactics that flip the script on her and give you control
- Seven ways to turn a woman on within the first 10 minutes of conversation
- Escalation rules of thumb to ensure a smooth approach and eliminate awkwardness
- Four steps for bypassing obstacles and escalating to sex with minimal or resistance
- Touching women without encountering last minute resistance before getting physical
---
What You Get:
eBook and audio series
---
Guarantee / Terms:
One Year Guarantee

This program comes with a 14-day trial of The King's Game Inner Circle. Receive the 12-month coaching program to upgrade your love life and lifestyle. If continuing beyond the 14-day trial, you will be billed $24.25 per week, billed monthly. Cancel at any time by calling +1 (800)-305-7458, emailing support[at]thekingsgame.com, or replying to welcome email, and requesting cancellation.
User Reviews of Getting Physical
View Other Home Study Courses (Books, DVDs, CDs, MP3/ Video)