Double Day & Night Game Bootcamp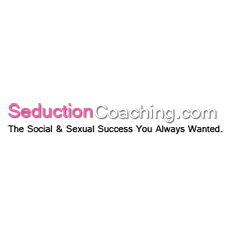 DSR Editor Rating
DSR does not provide Editor Reviews for Coaching & Mentoring.
Coaching Program No Longer Running.
Coaching Program Information
Training is conducted by Vince Kelvin himself. The bootcamp tackles about sharpening your pickup skills and what to do after pickup.
---
Skillsets:
Meeting Women
Inner Game & Confidence
Experience Level(s):
Intermediate
Learning Format:
Coaching & Mentoring
- Standard Bootcamp
Release Date:
September 07, 2013
Product No Longer Available.
Available in Following Cities:
Amsterdam (Holland) • Austin (US) • Frankfurt • Hollywood CA (USA) • Miami (US) • San Francisco (US) • Washington D.C.
---
Feedback
If you have a question or problem, ask us:
Table of Contents/ List of Topics Covered:
Phase 1: Inner Game
- how to get rid of approach anxiety
- deep trance work
- instantaneous reframe
- applied success psychology

Phase 2: The Outer Game
- know how, what, why, when and whom to say it to
- learn the drill from A to Z
-- instadates
-- day twos
-- spontaneous make-outs
-- same night sex
-learn improvisation skills

Phase 3: Higher Game
- secrets to Synchronistic Sexual Success
- radiate the right vibe of "The Guy Who Gets Some..."
- attract effortlessly
- prepare for super natural game

Phase 4: In Field
- use VKs "Sarge-a-thon" formula


---
What You Get:
- 2 day bootcamp
(September 7-8 in Hollywood and October 5-6 in San Francisco)
---
Guarantee / Terms:
NA
User Reviews of Double Day & Night Game Bootcamp
Most Helpful User Reviews
2 of 2 people found the following review helpful
"Vince Kelvin's Legendary Double Day and Night Game Bootcamp"
Ease of Implementation
10.0
Packaging/ Customer Service
10.0
Reviewed by
Love2Sin
April 09, 2013
Coaching/ Bootcamps Information
Instructor(s) for Coaching:
Seduction Coaching
Date Program Took Place:
April 06, 2013
Just did VK's Legendary Double Day and Night Game Bootcamp in Los Angeles this past weekend...
VK knows Pick Up. Opening, Number Closing, Kiss Closing all it to him is effort less..
1st day 11am Saturday - 3am Sunday Morning. James Marshall and VK were our approach coaches for Night Portion of the Bootcamp which was awesome.. At 3am we were exhausted & Vince was still full of energy, he left with 2 girls he picked up in front of the Supper Club.. WTF!! LoL

Day 2 Sunday 1pm-11pm.. Leture infield then Day game on Melrose and The Beverly Center.. then lecture and closing. This day we got to meet Mehow.. which was pretty cool...

Tons of content answered every question we had and answered in detail..

We approached, He approached there were enough women in Hollywood for ALL

Top Value for the Price :)
Help other users find the most helpful reviews
Was this review helpful to you?
Other Top Rated Dating Coaching Bootcamps