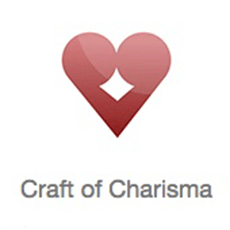 DSR Editor Rating
DSR does not provide Editor Reviews for Coaching & Mentoring.
Average User Rating
Go to Coaching Site
Coaching Program Information
The "Dating Mastery Program" is a 10-week intensive mastery class where coach Chris Luna teaches you certain qualities like confidence, sexual comfort with yourself and others, that are essential for you to be desired by women.
---
Skillsets:
Meeting Women
Attracting Women
Relationship Skills
Inner Game & Confidence
Learning Format:
Coaching & Mentoring
- Mentoring Program
Release Date:
May 06, 2009
Available in Following Cities:
New York (US)
---
Feedback
If you have a question or problem, ask us:
Table of Contents/ List of Topics Covered:
Week One: Confidence (anxieties about yourself, image, self esteem)

Week Two: Starting Conversations (fear of rejection, meeting more desired women, intimidating men)

Week Three: What am I going to say next (getting stuck in your head, not being present in the moment)

Week Four: Touch (anxieties about when and how to touch, aversion to physical contact)

Week Five: Rejection (women challenging you, rejecting you, and effecting your self esteem)

Week Six: Leading the interaction and knowing where you're at (anxieties about taking risks and drawing attention to yourself)

Week Seven: Comfort (helping a woman past her anxieties: safety, sex, acceptance)

Week Eight: Going for the kiss and stating sexual interest (fears of rejections, embarrassment, potential social consequences and need to be politically correct)

Week Nine: Navigation of space and situation (anxieties about getting close to the woman that you want, awkward situations, her friends, spontaneous intimacy)

Week Ten: Relationships (anxieties about commitment, anxieties about communicating honestly, speaking up when hurt, listening and asking questions)
---
What You Get:
10 weeks of Dating Mastery Coaching
25 hours lecture and role-play
25 hours infield practice and feedback
50 total hours of dating instruction
---
Guarantee / Terms:
The Dating Mastery Program meets for ten consecutive weeks from 7pm until midnight at Simple Studios in New York City.
User Reviews of Dating Mastery Program
Other Top Rated Dating Coaching Bootcamps