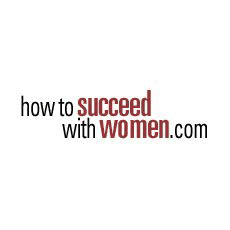 DSR Editor Rating
No Editor Review Available Yet.
Average User Rating
Go to Comedy Mastery
Product Information
Ron Louis and David Copeland have combined their dating coaching experience with their knowledge of stand-up and improv comedy to create a course to give men the skills they need to become the funny desirable guy. It includes the things they know to work and traps to avoid.
Their course dispels the belief men have that to be funny to a woman means they have to become stand-up comedians, which is a turn off. Women want men who are funny, but only if it makes them fun.
The course is a combination of three ideas:
#1: Understanding the skills of the stand-up comedian in order to be funny with women
- Preparing, practice, and execution
- When and when to use canned material
- Using eye contact and body language while telling a joke
- Using standup comic techniques to develop personalized comedy style
#2: Understanding the improv comedian skills to be funny
- An explanation of banter and process for bantering interaction
- Specific conversational skills for maintaining a fun and easy environment
- Integrating serious topics into your conversations
- Using banter humor to approach a woman
- Using "yes/and" to cleverly respond to a woman
- Using the canned joke and hypothetical question
- Using the pickup line and creative misinterpretation
- Examples, lines, and guidance to successfully use banter skills
#3: Skip "trial and error" and benefit from coaching experience
---
Experience Level(s):
Beginner
Release Date:
September 01, 2013
---
Feedback
If you have a question or problem, ask us:
Table of Contents/ List of Topics Covered:
- Using Sexy Humor
- Telling funny stories
- The secrets of sarcasm
- Closing the deal with playful touch
- Humorous Kinesthetic Escalation
- Conversational Gambits
- The essential use of canned material
- Using disqualifiers to tease a woman
- Master comedy by studying comedic experts
- Become bulletproof in attracting women by being funny
- The foundation of humor and creating a personalized comedic style
- Incorporating running Jokes and humor in conversation
- Comedy and comedians, an introduction to the comedy pyramid, and creating your best style
- How to tell great jokes, using one-liners, and adjusting humor to your environment
- Successfully approach women using banter and improv comedy skills
- Approach women using hypotheticals, humor pickup line, flirting, and playing
- The art of banter: Accepting what a woman says and having fun with it

Bonuses:

- Comedy research source material
- Guidance worksheets
---
What You Get:
- PDF and ePUB formats
- ePUB version can be loaded into a book reader (e.g., Kindle, iPad, and iPhone)
---
Guarantee / Terms:
3 Month Satisfaction Guarantee
User Reviews of Comedy Mastery
View Other Home Study Courses (Books, DVDs, CDs, MP3/ Video)