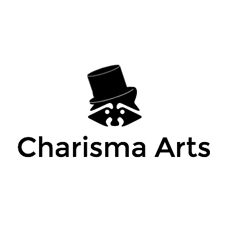 DSR Editor Rating
DSR does not provide Editor Reviews for Coaching & Mentoring.
Average User Rating
Coaching Program No Longer Running.
Coaching Program Information
This program teaches you how to meet women, build attraction, and create a sexually-charged vibe in a natural way.
---
Skillsets:
Meeting Women
Attracting Women
Learning Format:
Coaching & Mentoring
- Standard Bootcamp
Release Date:
January 01, 2000
Product No Longer Available.
Available in Following Cities:
Ann Arbor (US) • Atlanta (US) • Austin (US) • Boston (US) • Chicago (US) • Copenhagen (Denmark) • Dallas (US) • Denver (US) • Dublin (Ireland) • Hong Kong • Houston-TX (US) • Kansas City (US) • Las Vegas (US) • London (UK) • Los Angeles (US) • Manchester (UK) • Melbourne (Australia) • Miami (US) • Montreal (Canada) • New York (US) • Perth (Australia) • San Antonio (US) • San Diego (US) • San Francisco (US) • Seattle (US) • Sydney (Australia) • Toronto (Canada) • Vancouver (Canada) • Washington D.C.
---
Feedback
If you have a question or problem, ask us:
Table of Contents/ List of Topics Covered:
- Learn the basics of handling the logistics of escalation
- How to to walk up and consistently open a conversation with women
- How to escalate a conversation from platonic to personal and on to flirty
- Learn the basics of applying the Juggler/Charisma Arts philosophy to your life
---
What You Get:
- 2 days of training in the U.S. or Canada ($1399) or any other country ($1499)
- 7-week follow-up course
- Access to the Alumni Discussion Forum
- 1 hour of phone coaching
---
Guarantee / Terms:
Full refund within 30 days of the last day of the bootcamp but must submit the pre-event information to us, complete the pre-event exercises, participate in the entire weekend, and perform all of the exercises asked of you by your instructor.
User Reviews of Charm School Bootcamp
Other Top Rated Dating Coaching Bootcamps