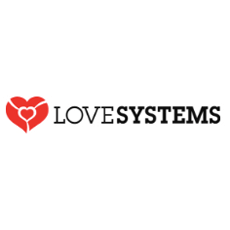 DSR Editor Rating
DSR does not provide Editor Reviews for Coaching & Mentoring.
Coaching Program No Longer Running.
Coaching Program Information
A program that will show you a step by step method to actually make girls fall in love.
---
Skillsets:
Attracting Women
Learning Format:
Coaching & Mentoring
- Ongoing Seminar
Release Date:
April 05, 2010
Product No Longer Available.
Available in Following Cities:
Las Vegas (US) • Miami (US) • San Francisco
---
Feedback
If you have a question or problem, ask us:
Table of Contents/ List of Topics Covered:
- Getting a beautiful woman fall in love with you
- Plant the seeds for intense emotions within minutes of meeting a woman
- How to avoid behaviors that make women clingy if love is not part of your plan
- The approach for building a woman's trust on dates, the phone, and long-distance
- How to shape and present yourself in a way that matches an individual woman's romantic needs
- How to find the "golden mirror" to compliment a woman based on her innermost desires and self-image
- The system for getting out of the "Friend Zone" and into attraction
- Actual case studies of men who have already invested in Breakthrough Comfort skills
---
What You Get:
1 day training
---
Guarantee / Terms:
N/A
User Reviews of Breakthrough Comfort
Most Helpful User Reviews
2 of 2 people found the following review helpful
"It was Great, Super Interesting and Fun"
Ease of Implementation
10.0
Packaging/ Customer Service
9.0
Reviewed by
rasa
May 28, 2007
Coaching/ Bootcamps Information
Instructor(s) for Coaching:
Future
Date Program Took Place:
May 01, 2007
FULL DETAILED REVIEW
I got to say that I was very impressed with the Breakthrough Comfort seminar presented by Sinn and Future last week in MIA. I didn't know it was a new product; I happend to read a little about it and sign up for it on the spot. Why not?! it was taking place right around the corner from where I live.

In the seminar Sinn and Future talked about really powerful stuff that I don't think I've heard anyone talk about in such deep/detailed manner. They really get into the woman's psychology and present you with a step by step process/structure to get solid results: to deeply root yourself in a woman's mind. Some of this stuff is powerful to the point where it is necessary to hold back or callibrate, depending on the situation and what you want out of the relationship. The instructors even warn you, and its easy to see why. They told the story of how they used to call this method "Evil". This was before they made it into a user-friendly structure. And truly, it can be evil

They both have different styles. Future is a funny guy, very charismatic and knowledgeable. Sinn is definitely on point; he's a sharp shooter. I even took some bold comments/criticism from him. And I appreciate it; I took his words as a challenge. We all need a little bitchslapping once in a while to wake up and get back on the right track. Cheers pal!

It was a LOT of material and these guys were well prepared. They know their stuff. And even though sometimes we went off tangents we did cover all the points (I checked my notes.) I wish it would've been longer; though my hand was acking from taking notes. (Actually I should've taken the bootcamp before the seminar... I guess next time.)

All in all, IMO it was great, super interesting and fun. I recommend this to anyone who is interested in deeper material, more than just gimmicks. This is deep couch psychology; the stuff that good sex and good relationships are made from.

Thanks again to Sinn and Future. Hope this helps anyone thinking about taking the seminar.

ps- BTW I met this girl last sat. and I applied some of the stuff that I learned in the seminar (just some) and I got great feedback from her. I really made this girl feel comfortable/trust me in amazingly short time. I've set up a d2..
Help other users find the most helpful reviews
Was this review helpful to you?
1 of 1 people found the following review helpful
"You Will Learn a Ton"
Ease of Implementation
8.0
Packaging/ Customer Service
9.0
Reviewed by
ja_23
October 05, 2009
Coaching/ Bootcamps Information
Instructor(s) for Coaching:
Future
Date Program Took Place:
September 01, 2009
The breakthrough comfort class with Future was great. He really cares about helping the students and is passionate about what he teaches. He explains things very well and lays out the information in a way that is easy to process and understand. The coolest thing about the class is that he gives you a system that is easy to understand and can be followed to get results. It's not abstract and vague information. The information connects well and it makes sense.

I was amazed at his level of knowledge and his ability to explain concepts and teach. Throughout the entire class, I kept on thinking to myself, "I have to write this down because it is so good that I want to make sure I don't forget it." I highly recommend taking this class with Future. If you have the chance to learn from Future, you should take it because you will learn a ton. Also, you'll be laughing a lot as well.
Help other users find the most helpful reviews
Was this review helpful to you?
Other Top Rated Dating Coaching Bootcamps