Attraction Explained Training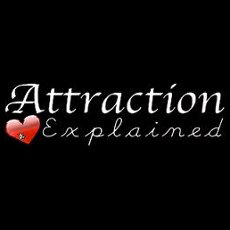 DSR Editor Rating
DSR does not provide Editor Reviews for Coaching & Mentoring.
Average User Rating
Coaching Program No Longer Running.
Coaching Program Information
The training offered in Attraction Explained is designed to help men meet and attract beautiful women by:
- Identifying the likely mistakes that cause women to be disinterested
- Addressing approach anxiety
- Providing infield coaching from experienced professionals
- Confidence and skills development via exercises and drills
- Providing rejection-proof ways to approach women and start conversations
The training is offered by Adam Lyons and his team of trainers. Via a special application form selection process, potential students are identified based on their desire to achieve success.
The 3-step selection process requires you to fill out the application and select one of the packages you are interested in discussing. Based on the application process and interviews, it will be determined if you are accepted into the program for private on-on-one training with a professional instructor.
---
Skillsets:
Attracting Women
Learning Format:
Coaching & Mentoring
- 1-on-1 Personal Coaching
Release Date:
January 01, 2014
Product No Longer Available.
Available in Following Cities:
Los Angeles (US)
---
Feedback
If you have a question or problem, ask us:
Table of Contents/ List of Topics Covered:
As part of the student selection process, you need to choose one of the following packages that you would be interested in discussing:

$150-500 weekly personal phone coaching
Regularly scheduled consultation with an experienced dating and seduction coach trainer who will explain attraction techniques for you to apply and set regular goals. Feedback and analysis are also provided.

$1,000-2,500 one-weekend live training program in Los Angeles
Senior instructors provide personalized one-on-one instruction for a full weekend. Dating and attraction sticking points will be analyzed and improved upon towards developing the dating life you desire.

$3,500-7,000 one-week residential training program in Los Angeles
Seven days of personalized one-on-one instruction covering analyzing and improving upon your dating and attraction sticking points. This program is also taught by senior instructors to develop the dating lifestyle you want.

$10,000-14,000 advanced one-week residential
In addition to everything offered in the one week residential training, this program is taught by a well known guru and includes:
- Advanced techniques
- Insight into personal growth and development
- Attraction building techniques

$17,000-21,000 3-week habit forming advanced dating and social life training program
This program is designed for those willing to take a bold approach in their training. It offers a complete 21-day transformation. Professional trainers will work with you to help ensure approaching and dating beautiful women is your way of life.

$18,000-$150,000 instructor training
This program is designed to get you to the instructor skillset level or that of some of the best seduction experts.

---
What You Get:
A variety of package options including phone coaching or live training programs (in Los Angeles).
---
Guarantee / Terms:
NA
User Reviews of Attraction Explained Training
Other Top Rated Dating Coaching Bootcamps