Ask Romeo Weekend Bootcamp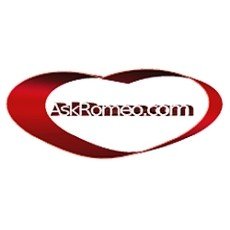 DSR Editor Rating
DSR does not provide Editor Reviews for Coaching & Mentoring.
Coaching Program No Longer Running.
See other courses and coaching
from
AskRomeo
.
Coaching Program Information
This weekend boot camp contained the foundational learning experiences necessary to alter the way a person looks at the social world around them. The weekend allowed participants to become aware of the dynamics that govern human social behavior.
---
---
Feedback
If you have a question or problem, ask us:
Table of Contents/ List of Topics Covered:
- How others perceive you
- How emotional communication works
- Why simply "talking about things" does not work
- How to communicate in ways that not only convey data, but also give people a powerful sense of who you are
---
What You Get:
3-Day Bootcamp
---
Guarantee / Terms:
N/A
User Reviews of Ask Romeo Weekend Bootcamp
Most Helpful User Reviews
2 of 2 people found the following review helpful
"Stay Away "
Ease of Implementation
1.0
Packaging/ Customer Service
1.0
Reviewed by
A girl
September 09, 2012
Coaching/ Bootcamps Information
Instructor(s) for Coaching:
Ali Natural
I attended one of their afternoon seminars. I am not sure who the coaches were, but it was a waste of money for anyone who is already confident. Also, the man who introduced himself as the owner was quite rude. he claimed he wanted people to be open and honest, but when anyone expressed an opinion ocunter to his he got quite defensive. Found it particularly ironic that when we were told there was an exercise about articulating boundaries, he actually did not allow me to express my boundaries. I would not recommend this company.
Help other users find the most helpful reviews
Was this review helpful to you?
Other Top Rated Dating Coaching Bootcamps