Jason Julius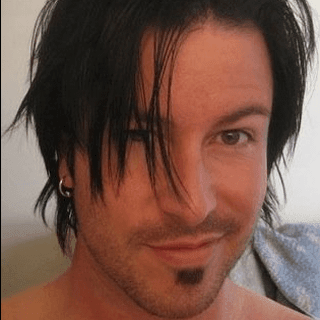 Known as the Squirt King, Jason Julius is the founder of
Orgasm Arts
.
He is a relentless self-learner on a continuous mission to learn everything about female orgasms, how to achieve real full body orgasms, and filling the gap of missing information and techniques on the subject. His realization of how many women are having extremely dull sex lives compels him to teach men what they need to know to give women mind-blowing orgasms.
Jason began his coaching career in 2008 with in-depth research of the female anatomy, and even used his girlfriend at the time as his very willing test subject; trying everything, and only keeping what worked. He created his own unique techniques and a demand to share his knowledge and orgasm secrets.
Wiki Contents
Personal Data
Commercial Alias Name:
Jason Julius
Real Name: Jason Julius
Nationality: American
Date of Birth: June 08, 1978 (Age 44)
Height: 6"
Profession(s): Sex Coach
Affiliated Dating Companies: Orgasm Arts
Trademark Advice
Jason believes that talking to women during sex is important to build intimacy, and afterwards for reassurance. A big part of women and orgasms is the mental side. For most guys, this is elusive to them, but it's very easy to actually articulate – helping her to shut her brain off, so to speak.
"The most important thing about a sexual relationship is understanding how to give your lover an amazing sexual experience rather than just rubbing skin together. A good lover engages his or her partner's mind as well as body to consciously orchestrate an experience that is better than anything that other person has ever experienced. That's why I tell men that they must guide both a woman's mind and body to orgasm."
Do not lie to a woman and fake intimacy simply to get her to trust you for the sake of making her orgasm vaginally.
"Don't go right for her sensitive spots. The biggest complaint most women have is that men go right for their clit, or g-spot. Take your time and work up to it, make her so horny that she's practically be begging for it by the time you get there."
Justin finds it cool to speak with groups of people interested seduction dating skills because it adds another dimension to his coaching, whereas he would typically talk about relationships. This is also beneficial since a lot of the seduction guys are promoting Orgasm Arts products.
Biography
Personal Life
Jason grew up in Nebraska and lived in Las Vegas for a year. He currently resides in San Diego for the past 5 years.
Two of his biggest passions are travel and reading. He believes travel is the single best thing a person can do to broaden their perspective on life. He also loves to read – psychology, marketing, and business. He is a self-proclaimed self-improvement nut and enjoys working out.
Sex Education Career
Jason creates 'how to' guides on female orgasms, focusing on G-Spot stimulation and female ejaculation. His Orgasm Arts website provides online instructional videos to those wanting to learn more about female orgasms.
He also created the exclusive G-Spot video "How To Give A Woman A G-Spot Orgasm So Powerful She Will Shake And Squirt With Ecstasy…"
While living in Las Vegas, Jason and Justin started sargenation.com in 2007, a social content website focused on dating advice for men. During that time, Justin had a girlfriend and started talking about giving her orgasms and ways to increase pleasure. He discovered that there was a niche of people that were really interested in knowing about this stuff. Becoming an orgasm expert gradually and organically grew from there; with the focus on sex, orgasms, and lasting longer during sex.
Justin started Orgasm Arts in 2008 with his business partner and best friend.
As a part of the orgasmarts.com website, Jason created what is considered one of the most comprehensive female orgasm training video series – Female Orgasm Blueprint. The video series helps men learn about real female orgasms and the "bullet proof" techniques and methods for giving women intense fully body squirting orgasms.
Since its initial release, over 7,500 men and women have been through the training.
Orgasm Arts is preparing to release a new product in November 2013 about increasing sex drive. The product will address bio-hacking and help men to understand the small changes they can make in their diet, how they work out, and other ways that will make a big difference to increase their sex drive.
Books, Courses and Coaching & Jason Julius Reviews
Help Us to Improve this Profile
The information in this coach profile and wiki is verified by Dating Skills Review's Editors to be as objective, complete and close to the truth as possible. It was created by Angel Donovan.
Help us improve this profile of Jason Julius by sending us any information you believe to be missing, wrong or lacking detail or good quality images we don't have. Please state sources where possible to make our job easier to verify the correctness of the information.
Contact: [email protected]
"Listen In As We Share The Top Takeaways From The Best Dating Products Ever Created... Shave Years Off Your Learning Curve As You Discover What Really Creates Success With Women"
Here's just a few things we reveal in this info-packed interview:
The surefire products that are proven to work - based on 15+ years coaching men to dating success.
Why we dubbed this one product 'idiot-proof' and how it can transform a woman's reaction to you almost immediately.
Feel anxious about approaching women? Discover how to bypass that and set up a stream of dates with gorgeous women in as little as 20 minutes a week.
Dating Skills Review has been featured or quoted in: